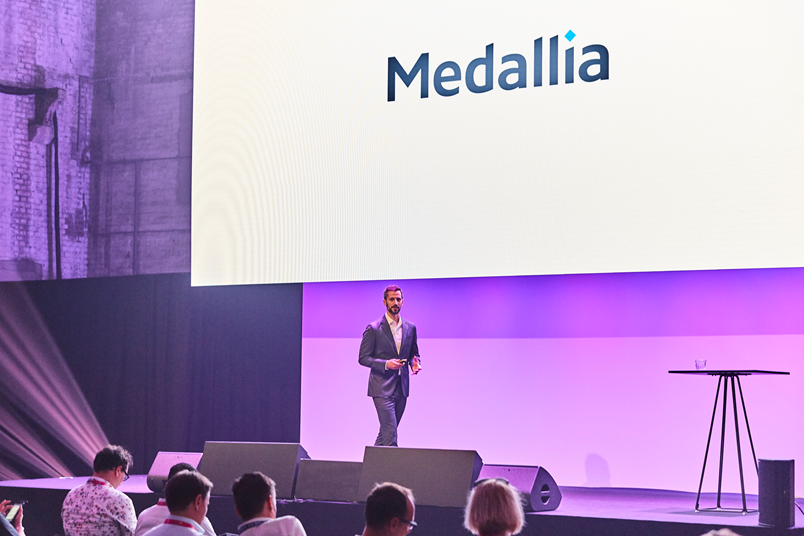 Image courtesy:DIA
In the future of insurance, operational excellence is important, but only a qualifier. The points of differentiation are in customer engagement; in our view, even the next level of digital transformation. However large the role of new technologies may become, the human factor will keep playing a crucial part in how insurance brands present themselves at every touch point. To actually live the brand and make it part of digital transformation, carriers logically need to engage employees. Insurers need to manage the feelings side of financial services. And with thousands to tens of thousands of employees, employee engagement is the key.
To keep going beyond logic and make use of intuition and emotion. To have empathy with customers, and know when to give him some extra attention. To add humor, sympathy and the human factor to the customer engagement mix. To go the extra mile. This requires a deeply held and committed mindset at every level of the organization. Without employee engagement, customer engagement is impossible. With employee engagement the potential of customer engagement can be pushed to the limit.
We asked Alex Glanz, Global Insurance Practice Lead at Medallia, to share his vision on the future of customer experience in insurance and the success factors to create long term relationships and profitable growth.
If insurance companies want to deliver flawless and distinctive experiences, many turn to Medallia for support. It is a leading technology provider for 60 of the world's leading insurers, including 4 of the top 10. This Silicon Valley based company invested over half a billion dollars building the world's leading experience management platform. As a result, they are trusted by iconic brand like IBM, Hilton Hotels, Delta Airlines and Zurich.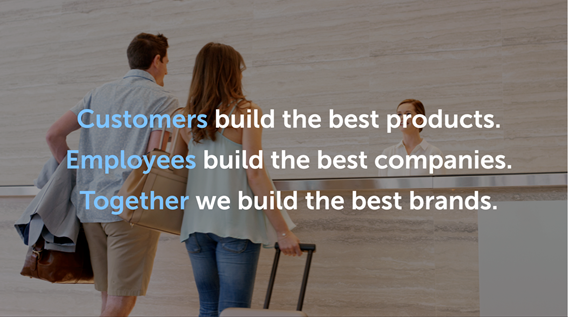 Customers and employees produce millions of signals that are critical to businesses. At Medallia you capture all these signals and make sense of that.
Alex: "We want to understand every experience along every journey. How do they feel? What do they like? Why this product and not that? Where are they spending their money? What could be better? Or what would make them happier; are they more loyal when they spend more? All these signals are floating into your organization. Our AI analyzes all these signals and detects patterns, identifies risk, and predicts behavior. This way you can fix problems before they happen and double down on opportunities and make sure to deliver extraordinary experiences."
During his keynote at DIA Amsterdam 2019, Daniel Schreiber, CEO Lemonade, discussed the risks in making predictions about the future. What is your take on the future, particularly, the Future of Insurance?
Alex: "When I think about the future, I don't necessarily think about digital transformations, blockchain, AI, machine learning, chatbots, and so forth. For me, the Future of Insurance comes down to the companies able to do two things better than the rest, namely customer- and employee experience. Customer experience because insurers who consistently eliminate friction and from time to time maybe even delight their customers will see outsized loyalty. They will see increased organic growth and will have a lower cost to serve their customer base, who is happy and satisfied. Companies who offer a great employee experience will have the ability to choose from a stronger talent pool. They will be able to retain that talent for longer whilst motivating and engaging those employees to do their best work every day.
A great customer and employee experience sounds like an obvious recipe for an iconic and enduring insurance brand. Why do you think this is still challenging for most insurers?
Alex: "The challenge comes when you try and operate at the scale and complexity that the insurance industry requires. Getting it right for tens of thousands of employees, not to mention all the distribution partners that you work with, and the millions of customers that you might be dealing with across multiple geographies. That is the hard part. The companies who do this best today, both within the insurance industry and outside the industry, have realized and have quietly build up this corky ability in three different areas: they listen to customers, they seek to understand and even anticipate the needs of those customers and they can quickly prioritize and take action on improvements, based on the experiences that they deliver."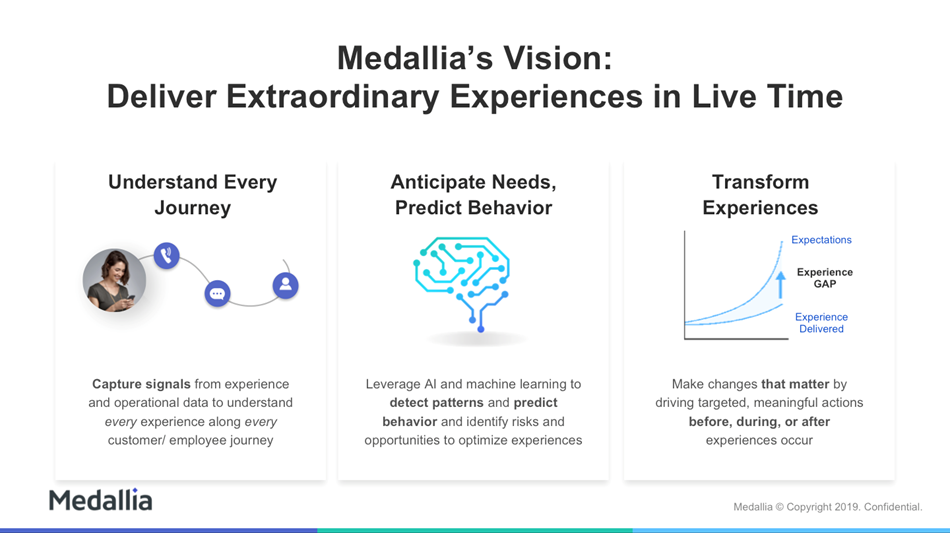 As you mentioned, there are millions of customers that you're dealing with across multiple geographies. How do you start this journey towards a better experience?
Alex: "Customers give feedback all the time. They are sending signals. They are telling you, either through customer surveys, they are leaving social media posts, they are having conversations with your underwriters, they are even leaving digital breadcrumbs when they go to your website and get a quote for a small business policy, but then ultimately do not purchase it. Our job as a company is to take that data and anticipate the needs and to help companies at scale to transform their experiences."
Can you tell elaborate a bit on this process?
Alex: "Our technology is built to take in all of these different signals that are coming from customers.
We take those signals in and process them to build the 360-degree view of the omni-channel experiences and omni-channel journeys that your customers, your employees, your brokers and your agents may be on. From there we process the data and translate it into actual insights that people can really take action on in order to make informed business decisions. Finally, and most importantly, we deliver those insights to the individual person within your company who is best suited to take action. This is the hard part. A lot of companies gather analytics and insights, but these need to be routed towards the person that can do the best job with it to see better outsized returns and then you will be more successful as a company."