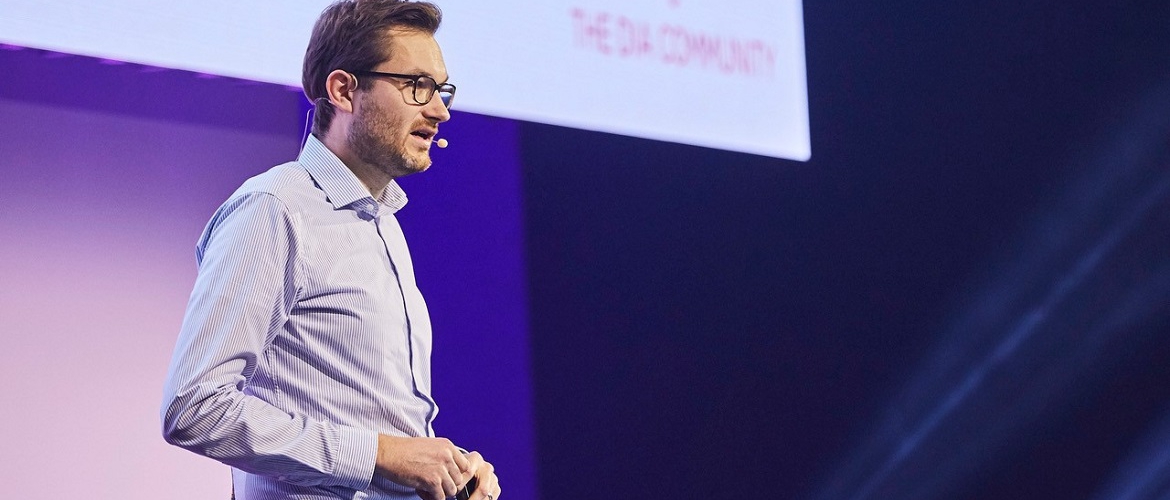 In an interview with the DIA last month, McKinsey's Jörg Mußhoff painted an optimistic picture of the insurance industry's digital transformation journey. Building on this discussion, we sat down with Simon Kaesler, Partner at McKinsey, to talk about emerging digital models and the road ahead.
Simon Kaesler is a Partner at McKinsey & Company. He leads all digital insurance distribution activities in Europe, including insurtech. His areas of expertise include buildup of digital attackers, distribution transformations, omni-channel and multi-access, advanced analytics, customer experience and sales force effectiveness programs. McKinsey is a Knowledge Partner of DIA. Simon Kaesler was one of the thought leaders who shared his vision at the 2018 edition of DIA Munich. Expect a similar level of keynote speakers at DIA Amsterdam 2019.
Tickets for DIA Amsterdam are still available so just click here to register. Use the discount code - DIA200ISTN - to receive a 200 euro discount code.


We see so many insurtechs on stage at DIA, all of them with their own distinct products and business models coupled with much innovation. What do you make of this growing Insurtech landscape?
Simon: "It's been exciting to follow the development over the years. Since 2012, over $10 billion has been invested in insurtech – a sizeable figure. But beyond the sheer magnitude of these investments, we've observed three main trends: diversification, professionalization, and collaboration. Diversification highlights that insurtechs no longer focus only on P&C and distribution (as is was often the case in the beginning), but are rather creating digital solutions along the entire business value chain and across all lines of business. This means there are many more areas where digital technologies are playing a role.
The second trend, professionalization, is something that accompanies maturity. To survive in the highly complex and regulated insurance market, insurtechs must prove they've done their homework. Innovation needs movers and shakers, but it also needs patience and a solid go-to-market strategy.
Which is a good transition to point three: collaboration. While insurtechs began as "digital attackers", seeking to disrupt the traditional insurance industry, insurtechs are now realizing that to survive, they must collaborate. Currently, less than 10% of insurtechs seek to disrupt the entire insurance business model, and almost 2/3 focus on certain parts of the value chain and want to meaningfully integrate with established insurers. The question is no longer 'insurtech vs. traditional insurer' – but how they can best work together to create real value for the customer.




Sounds like digital technologies are finding their way into the insurance industry! But how is "digital" performing in the market?
Simon: "We see that digital players are often leading the market – and certain things stand out that suggest why. If you take motor insurance, for example, and compare typical traditional and best digital players, there is a substantial spread in all KPIs. Best-in-class efficiencies are driven by business models that are truly "end-to-end digital", including the go-to-market approach. We see a substantial and widening gap between successful new players and the average incumbents."


Yes, we notice that as well. In one of our home markets, The Netherlands, digital pure player InShared is clearly ahead of the pack and outperforming the market …

Simon: "The data underscores a trend that we've long been forecasting: Digitally-enabled companies are outperforming. In motor insurance, where digital technologies have already been integrated extensively, we're seeing digital players lead the market both in terms of growth and profitability. 40% of digital players are performing above average, another 35% are catching up and gaining market share, but at a slightly lower profitability often caused by lower scale."

In other words, the new models outperform the market, including the existing incumbents …
Simon: "We're seeing new digital models gain traction – but not everybody can win, and there is no universal 'digital winning formula'. It's important to look at which digital technologies work best for your business model and business proposition. Then focus on the relevant digital growth-drivers and scale it up. We do also see a strong trend towards "winner takes it all" with the largest players capturing a lot of the growth and profitability in the digital insurance space."

What could a new industry model look like? What do incumbents and insurtechs respectively bring to the table?
Simon: "The new industry model will be shaped by the collaboration between traditional insurers and insurtechs. In working together, both should bring their strengths to the table. Incumbents are at an advantage when it comes to having trusted brands, a loyal customer base, high technical excellence and investment power. Insurtechs, on the other hand, boast simplicity and an agile, innovative culture. They offer the truly digital customer experience that customers are increasingly looking for, and couple this with deep data analytics to continually – and quickly – improve processes and interactions."


So the new industry model requires traditional strengths combined with new skills. Are there other factors insurtechs should keep in mind?
Simon: "I think the key is really to work together in a way that utilizes the core strengths of each side. For example: For many insurtechs, building a strong, recognizable brand is one of the key challenges. But does this mean insurtechs should pour 90% of their capital into marketing so they can go head-to-head with traditional players? Probably not. If done right, the new industry model will combine the best of both worlds to address changing customer needs and ultimately increase profitability.
How a new industry model might look is starting to become clearer, but many uncertainties remain. Nonetheless, I'm very optimistic – and excited – about the future."
Tickets for DIA Amsterdam are still available so just click here to register. Use the discount code - DIA200ISTN - to receive a 200 euro discount code.
Article originally published on Digital Insurance Agenda.