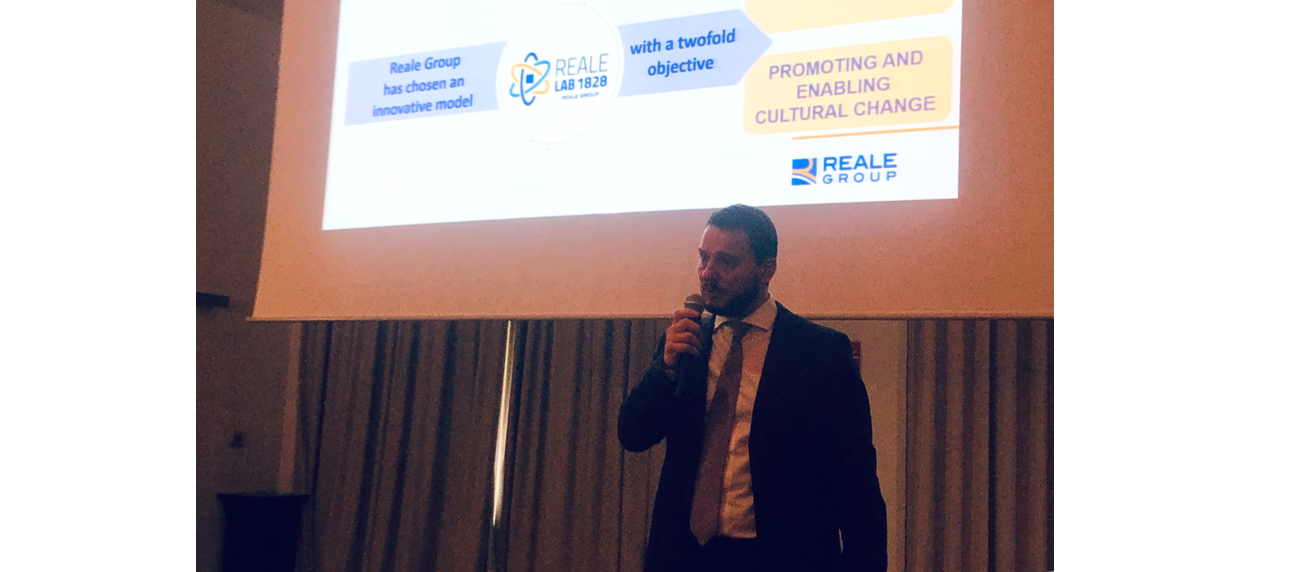 May 8th, 2019
A great lineup of speakers at yesterday's IoT Insurance Observatory in Milan, the first European plenary session for this year of the think-tank created by insurtech thought leader Matteo Carbone.
Insurers and tech players alike were present at the event, among these: SwissRe, Cambridge Mobile Telematics, Kubris, Portolano Cavallo, Roost, Amodo, AgileLab, Reale Group. Besides the preferred subject of auto insurance telematics which is often a focus point of the Observatory's meetings, smart home IoT solutions also took the stage thanks to the participation of Roost, a leader in Home Telematics for property insurance carriers.
"During the first North American session of the IoT Insurance Observatory, we presented a co-joint whitepaper with American Family Insurance that looks into the Smart Home opportunity for both insurers and customers on the American market" said Matteo Carbone, Observatory founder and Director. "This is a great starting point for a discussion also in Europe".
The topic of privacy was also touched upon, with particular attention to the aftermath of the famous GDPR introduction on May 25th and its implications for the IoT market. In the afternoon the presentation with the highest engagement was a keynote by Gianluca Lorenzi – Head of Reale Lab 1828 – who has shared his experience in setting-up an organizational approach to innovate from within an insurance incumbent.
About the IoT Insurance Observatory
Global insurance think-tank, which has put together executives from more than 50 insurance groups and players of the Internet of Things ecosystem to discuss the great potential of the most mature InsurTech trend, as well as the challenges it poses to the insurance business. The focus is on any insurance solution based on sensors for collecting data on the state of an insured risk and telematics for remote transmission and management of the data collected. For more information, please visit www.iotinsobs.com.