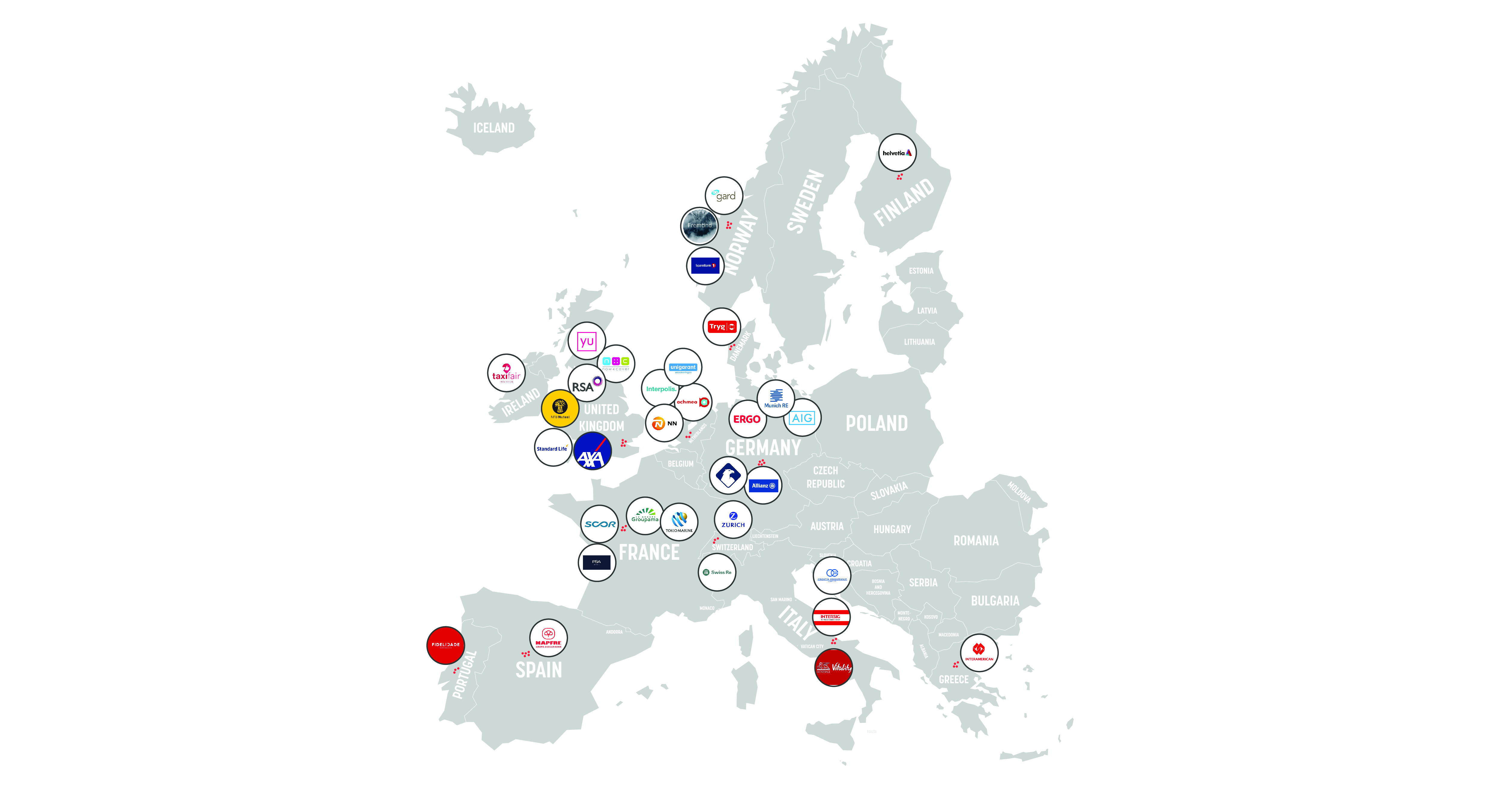 Interactions are only going one way: personalised, instant, easy. So, why not insurance?
Innovative insurers and agile start-ups have shown that customers are responding to customer-centric models of product delivery and services, available when and where they want them.
And yet the act of connecting personalised products to engaged customers through digitally-mature, efficient (and profitable) insurance models is nothing short of a huge undertaking for the majority of insurers. No department can achieve this single-handedly, and so it essential that all departments come together to implement the proven, holistic strategies that will bring success.
Bringing together Europe's leading minds of cutting-edge insurance innovation, Connected Insurance Europe heads to Amsterdam, 15-16 May, welcoming over 350 senior attendees to realise the next generation of insurance products and services.
Download the 2019 sample attendee snapshot here
A truly pan-European event, the Connected Insurance Europe audience comprises over 70% incumbent insurers from a host of Europe's market leaders, including Zurich, Allianz, AXA Insurance, Generali Vitality and NN Group. As a senior engagement focusing on the core pillars of insurance management, attendees come from across innovation and strategy, product, underwriting, marketing and customer engagement teams, with 95% in decision-making decisions.
Confirmed job titles represented include:
CEOs & Managing Directors
Global Innovation Directors
Chief Underwriting Officers
Chief Marketing Officers
Chief Information Officers
Heads of Data, IT & Technology
Download the 2019 sample attendee snapshot here
In order to create the most valuable content, and construct events that are on the cutting-edge of market trends, Insurance Nexus regularly consults a board of industry experts. Each member contributes invaluable market analysis so that we are able to deliver only truly relevant content to the industry. For more information about Connected Insurance Europe, including about the agenda, speaker line-up and advisory board, please visit the website at https://events.insurancenexus.com/connectedeurope/ or get in touch with graham.proud@insurancenexus.com directly to discuss your team's registration.