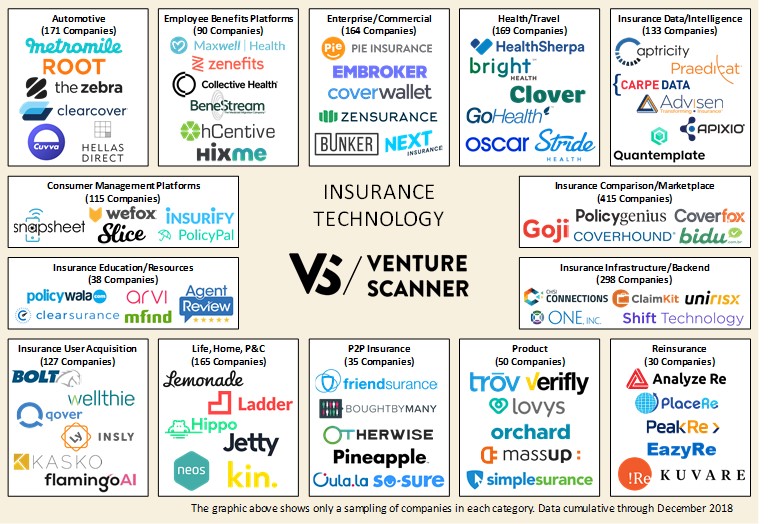 According to Venture Scanner there are 1522 insurtech companies that have raised $26B in funding over the years from a total of 1332 Investors globally. 2018 saw a total of $3.80B in investments, +3,5% compared to 2017, while 2019 had a good start with $755.07M invested as of Feb. 5th.
Sign in to continue reading
If you're not registered yet you can do so easily by filling in your email address or connecting your Linkedin account.