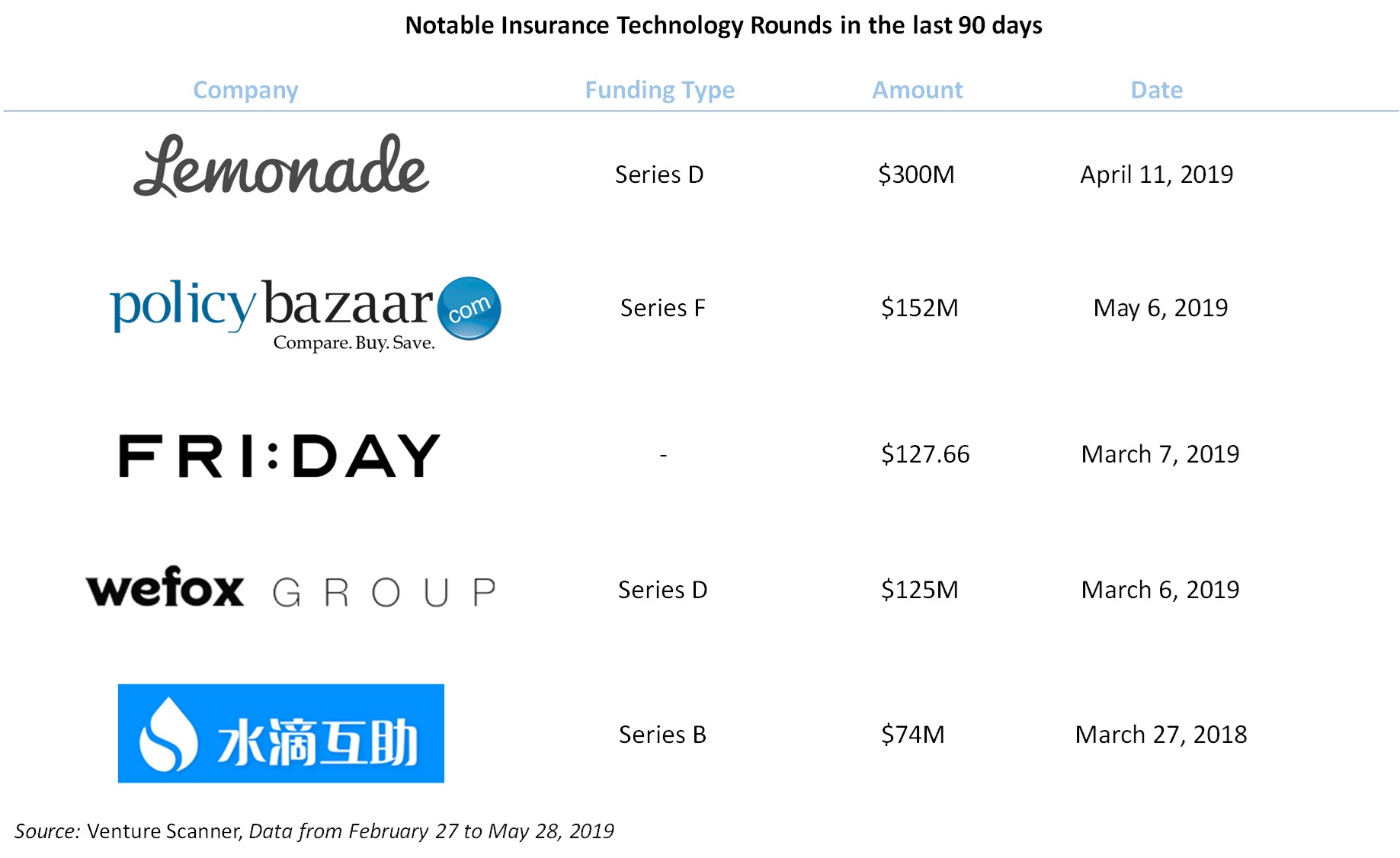 According to Venture Scanner there are 1540 insurtech companies that have raised $28B in funding since 2012 to date, from a total of 1427 Investors globally. Funding in the 1st quarter of 2019 was $1.7B, which means an increase of 141% compared to Q1 2018 funding. This is mainly due to Clover Health's funding round of $500M on January 29th led by Greenoaks Capital.
Sign in to continue reading
If you're not registered yet you can do so easily by filling in your email address or connecting your Linkedin account.