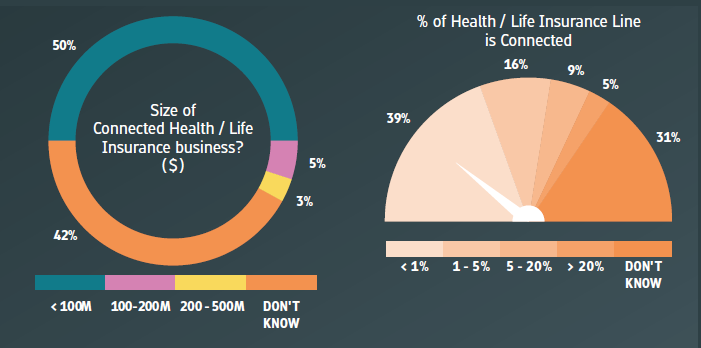 The statistical picture of the health and life region of insurance is, in some ways, diametrically opposed to that of auto insurance – whereas 78% of auto insurers have at least one IoT product on the market and 6% of them have already built up revenue streams of over US$1bn per year, no health or life company has broken the billion-dollar threshold.
The psychological attitude in this sector might be summed up as: IoT might very well not be here to stay, but if it is, it's really going to shake up our business models. As it seeks to keep in-step with advances being made in other lines, what does the future hold for connected health and life insurance?
Insurance Nexus are releasing an exclusive Connected Health & Life Insurance Industry Snapshot for 2019, developed as part of the research conducted for the Connected Insurance Report.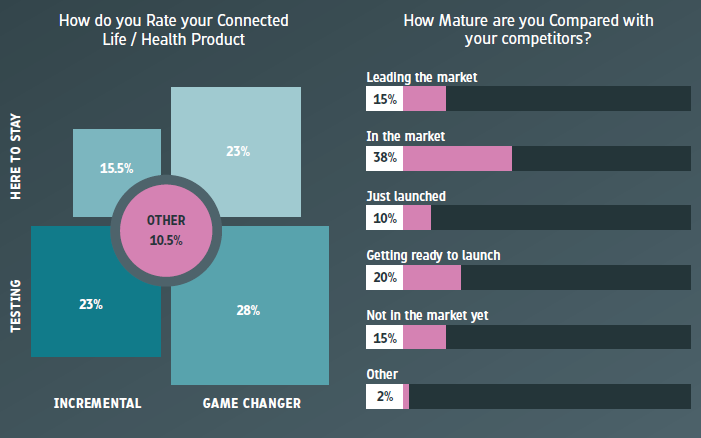 Get exclusive stats and analysis now: Download the Industry Snapshot
Statistics on the rates of IoT adoption in Health and Life, relative to other lines of insurance
Why we can expect Health and Life to become one of the most impacted by new technologies, despite relatively slow adoption of IoT
Why new products and pricing models will need to be introduced as Health and Life lines become integrated into the connected insurance ecosystem
How the role of the health and life insurer will change and why life-long relationships built on trust are imperative
How successful execution of IoT-driven health and life products can bring value to the insurer and customer, alike
Get exclusive stats and analysis now: Download the Industry Snapshot
The Connected Insurance Report was researched and produced in by Insurance Nexus is collaboration with the IoT Insurance Observatory. It is the first of its kind to conceive of insurance IoT holistically, as a paradigm shift necessitating changes in insurer business models, organisational structures and technology stacks. We surveyed the experiences of 500+ insurers and reinsurers to assess where they sit in the connected insurance market and to extract the challenges they face and their stories of success.
Along with a panel of 20 industry leaders who have been operating at the sharp end of the IoT revolution, we looked at these hurdles and opportunities and pulled them apart to give you case studies with actionable insights which will help guide your decision-making as you tackle your own strategic milestones.