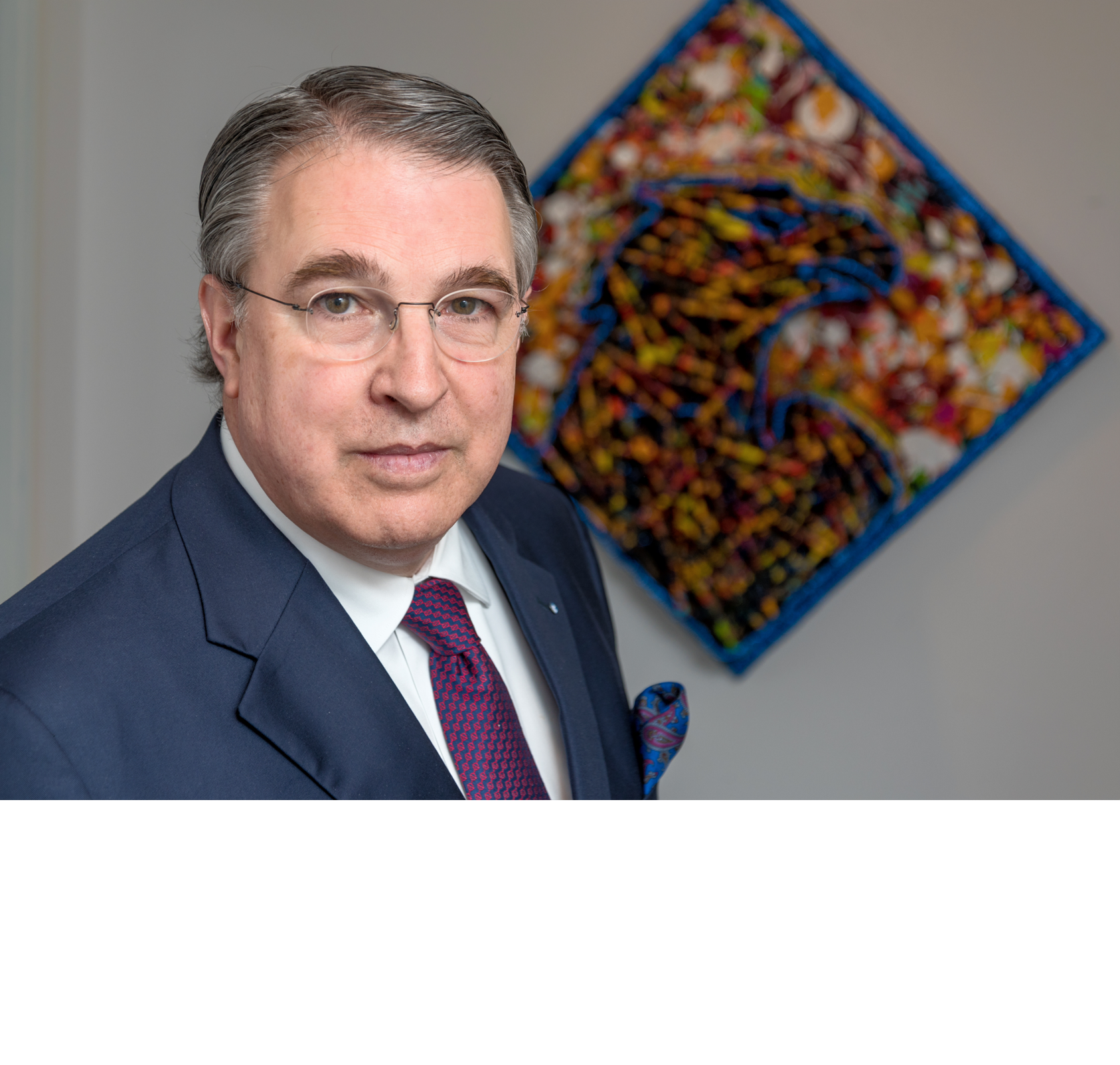 Deutsche Familienversicherung's sales during 2017 have reached 72 million euros and they are known to focus on health, property and casualty insurance. The insurtech company has managed to keep their staff at relatively low number thanks to its system based on artificial intelligence which requires the intervention of people only in case of a dispute. This allowed DFV to continuously grow their customer base while keeping costs under control. We had the chance to do a Q&A with DFV's founder and CEO, Dr. Stefan M. Knoll, who gave us the latest information on their IPO for which the final asking price is expected to be confirmed on November 9.
DFV Deutsche Familienversicherung has been active since 2007 and has since managed to create itself quite a name in the insurtech sector. Could you tell us a bit about why and how you came to found the company and what is your previous background?
S.M.Knoll: I'm an entrepreneur and founder since 1994 and the insurtech DFV is my third company. But I started from scratch. In 1988, after the successful completion of my law studies and my doctorate in law, I entered Allianz. To my surprise, I was employed in sales and had to go from door to door and sell insurance. You can imagine how great the culture shock was after having previously worked as a research assistant for a chair in business law. Furthermore, you must know that my dream to start an insurance company was inspired by the story of Allianz, a company founded by two private persons. Mr. Fink and Mr. Thieme are the founders of Allianz and you could say they are my role models. The time at Allianz made a lasting impression on me and I still benefit today from the experience of selling insurance from the living rooms and dining rooms of customers. Make a long story short: After 6 years, for instance as Assistant to the Chairman of the Board and as Director of Allianz's most successful sales Directorate, I quit and became self-employed. Today, I am the first and only former Allianz employee to have ever founded an insurance company.
My first company, which I founded in 1994, was called DIATEL DIRECT Assekuranz Marketing, a communications service provider and service provider for insurance and insurance distribution. In 2000, we incorporated the fast-growing company into a joint venture with the Dutch SNT N.V. The SNT Deutschland AG was founded. As CEO, I successfully led the company into the 21st century. In 2005, at the peak of our success, we had 3,500 employees and service revenues in excess of € 200 million. I took advantage of this situation to sell my shares of the company and use the generated assets to make my long-cherished dream come true: founding my own insurance company. In 2007, Insurtech Deutsche Familienversicherung went public.
What is the core business of DFV and your product offering?
S.M.Knoll: The core business of DFV is selling private health and P&C insurance products. Besides this DFV is the fast-growing digital insurtech enterprise of Germany. DFV has operated on a proprietary IT platform since 2014, an ultra-modern event and Java-based core system. This platform makes it possible for us to handle all business activities surrounding a portfolio of more than 420,000 active policies with only 109 employees. Based on this achievement and our fully digital product design we are going to disrupt the insurance market.
What makes DFV different from its competitors on the German market?
S.M.Knoll: Everything. DFV is the only fully digitized insurance company and Insurtech in Germany relying on automated processes and artificial intelligence to offer customers a seamless digital experience from insurance selection to payment, damage reporting, and reimbursement.
This differentiates us from the old-fashioned insurance companies like Allianz, AXA or ERGO but also from the young Insurtech players - although we see the latter not as competitors, but as allies. I want to explain this to you as follows:
1. Nobody has as simple and understandable products as we do, which additionally become permanent quality test winners in Germany. This simplicity and at the same time high quality of our products is the basis of our success. Because digitization begins with the product and it can only be so. If a product is not easy and understandable, all the other steps, such as a fully digital customer journey, are useless. This simplicity also allows us to integrate digital payment forms as AmazonPay, Paypal, GooglePay etc.
2. Nobody has such a digital, simple and transparent customer journey. Our customers get to know what it means to be a customer of a real insurtech. After the contract sign-off via our website, Alexa, GoogleHome or via our hotline, the customer will get an email in which he will receive the access link to our DFV CustomerPortal, the download link to our app and the insurance card in wallet format. The wallet-card replaces the old-fashioned plastic card.
3. Nobody offers their customers such a simple and quick settlement of claims. If our customers receive an invoice from their doctor, they only need to take a picture of it, upload it to the customer portal or send it to us with the app and get their money back in just a few minutes! Thanks to artificial intelligence and perfect automation of our processes, this works super easy and fast. The record of regulating a dentist's bill is 45 seconds, so we hold the world record.
That's the future of insurance and that's why we call ourselves the only functioning insurtech and the first fully digitized insurance company.
You have very recently announced that DFV has been integrated with Amazon's Alexa and is able to offer your Alexa owning customers a fully digital insurance buying experience. When did you first think about this integration and how long it took to actually implement the idea in the customer journey?
S.M.Knoll: Even last year we were already first mover in using Alexa as information and consulting-clerk. At the same time, we had the idea to use Alexa not only for consulting but also for selling insurance. Since May 2017 we've been deeply discussing with Amazon in Seattle, Berlin and Luxembourg to convince them. Now, one year and five months later, DFV is the first insurance company in the world able to sell insurance through AmazonEcho using AmazonPay for payments. This is the future of insurance sales. In my view in 5 to 10 years, there will be no need to use a website for selling insurance anymore. Voice will be the key! That's why we will also be announcing the sales of insurance through GoogleHome in the next weeks.
Can you give us some details about the planned IPO for 2018? And what's the main objective of this move?
S.M.Knoll: Of course. By the way, it's the first Insurtech IPO in Europe and the western world! Due to this fact, the whole Insurtech community should support us, because I think our IPO is the beginning of the next era of the international insurtech movement. But now some facts about the IPO:
The offer includes 3,500,000 shares from a capital increase and the corresponding standard Greenshoe option consisting of 525,000 shares from the holding of one principal shareholder ("Greenshoe Option"). Assuming the placement of all offered shares (including the full exercise of the Greenshoe Option and the preferential allocation to employees and corporate officers), the placement volume is expected to be between 68 million euros and 92 million euros, of which the Company would receive between 59 million euros and 80 million euros in gross IPO proceeds. The final asking price and the placement volume will be determined in the context of a book-building process and confirmed on November 9, 2018.
We see a very large growth potential in the German market so our main goal over time, through this IPO, is for to become market leaders in Germany in the area of supplementary health insurance. The DFV is a new type of insurance: superb products coupled with direct digital creation of value and unlimited scalability gives the customer the greatest possible benefit. The DFV is a German insurtech enterprise which is bound to disrupt the German insurance market. The initial public offering is therefore a perfect fit for the growth potential of our digital platform.
Are you planning to expand outside of Germany? What are the first countries you are looking at on the medium term?
S.M.Knoll: Yes, we will enter the European market. We want to start in France, Spain, Italy or Netherlands in 2020. And we will fulfill our aim to become the fastest growing insurtech worldwide!