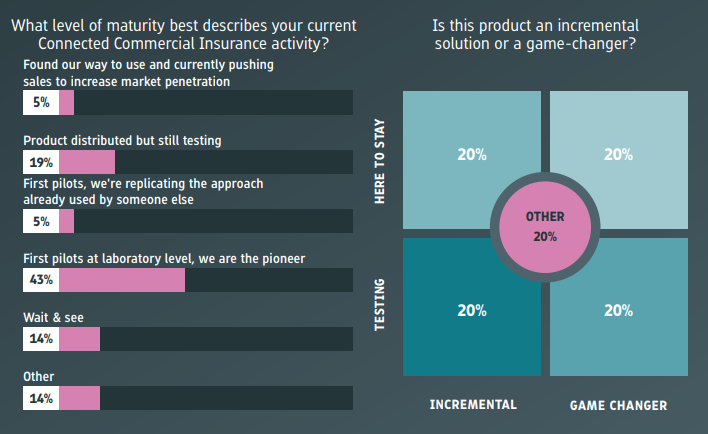 With 43% of commercial insurance executives designing their own connected product, rather than following in someone else's footsteps, it's clear that the need for customised solutions in commercial lines will create a far more diverse connected portfolio industry-wide.
So, what does this extended R&D phase mean for insurance carriers developing connected products and services? Insurance Nexus are releasing an exclusive Connected Commercial Insurance Industry Snapshot for 2019, developed as part of the research conducted for the Connected Insurance Report.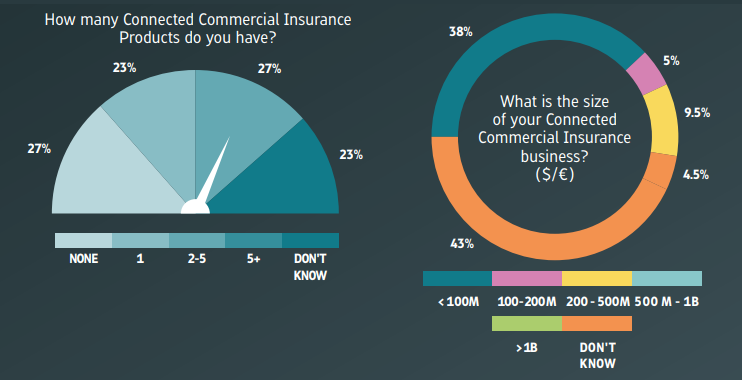 Statistics on the progress of IoT product development within commercial insurance and attitudes towards the long-term future of connected commercial insurance
Why the diverse nature of commercial insurance means connected product development will be slower than in other lines
The advantages commercial insurers have in presenting a compelling connected insurance value-proposition to customers
Why, despite initial difficulties, commercial insurance has the potential to become profoundly transformed by connected insurance
The Connected Insurance Report was researched and produced in by Insurance Nexus is collaboration with the IoT Insurance Observatory. It is the first of its kind to conceive of insurance IoT holistically, as a paradigm shift necessitating changes in insurer business models, organisational structures and technology stacks. We surveyed the experiences of 500+ insurers and reinsurers to assess where they sit in the connected insurance market and to extract the challenges they face and their stories of success.
Along with a panel of 20 industry leaders who have been operating at the sharp end of the IoT revolution, we looked at these hurdles and opportunities and pulled them apart to give you case studies with actionable insights which will help guide your decision-making as you tackle your own strategic milestones.