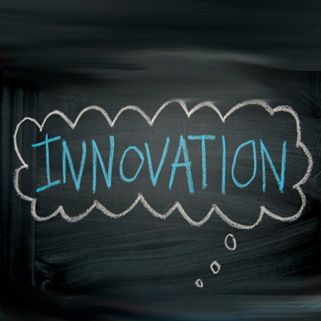 In 2016, insurers will be investing in two macro areas,Connected Insurance and InsurTech, according to Bain & Company's Matteo Carbone. They will be spurred on by the arrival of newcomers in the insurance value chain and by the need for greater integration of user experience and data sources.
For the past few years, the innovation rate in the global insurance industry has run at peak levels due, in good part, to digitization, which continues to be a pervasive influence—if not as disruptive as early projections. Initial expectations of a departure from traditional distribution channels turned out not to be the case. Clients preferred direct, personal contact when buying insurance products. However, while online channels have not generated major changes—for example, in the vehicle insurance sector in Italy (5% of premiums today, compared to 1% in 2012) —telematics has had a substantial impact, representing 15% of all insurance policies today (these policies did not exist in 2002).
Telematics represent 15% of italian motor insurance market
Digital transformation is, of course, leaving its mark in four macro areas. First, consumer expectations: A Bain survey suggests that more than three out of four consumers expect to use a digital channel for insurance interactions, points out Carbone, principal at Bain & Company.
Second, product flexibility: The traditional Japanese player, Tokyo Marine, for example, started offering temporary insurance policies via mobile phone, e.g., travel insurance limited to the dates of travel and personal accident coverage for people playing sports.
A third area focuses on ecosystems that are created when the insurance value proposition depends on collaboration with partners from other sectors. For example, when Mojio sells a dongle (at, say, a supermarket) that requires connection to an open-source platform to be installed in a car, says Carbone, third-party suppliers are able to extract driving data from that platform and create services based on that data. Onsurance is a company that offers tailor-made insurance coverage based on the data collected.
The fourth area is services: "Insurers today," Carbone confirms, "are moving away from the traditional approach of covering risks to a more comprehensive insurance plan, which includes additional services."
Connected insurance: a telematics "observatory" to promote excellence
The fact that the Italian insurance market represents the best of international automotive telematics practices gave rise to the idea of creating an "observatory" to help generate and promote innovation in the insurance sector. Bain, Ania, Aibaand more than 25 other insurance groups are among its current participants.
The observatory has three main objectives: to represent the cutting edge of global innovation; to offer a strategic vision for major innovation initiatives while reinforcing the Italian excellence paradigm, and to stimulate research and debate concerning emerging insurance issues such as privacy and cyber risk.
 "The Observatory on Telematics Connected Insurance & Innovation," according to Matteo Carbone, "will focus not only on vehicle insurance (where Italy has the highest penetration and the most advanced approach worldwide), but on additional important insurance markets related to home, health and industrial risk, which, I am convinced, represent the next innovation wave.
"Italy is currently the best practice leader in connected insurance. Italian expertise in vehicle telematics is finding applications in other insurance areas, particularly in home insurance—where Italy is the pioneer—and in the health sector, where we recently launched our first products." 
InsurTech on the rise
Another sector that has seen an increased number of investments in 2016 is InsurTech. "Until last year, attention focused on many types of financial service start-ups. Today there is significant growth in investments in insurance start-ups: almost $2.5 billion invested in the first nine months of 2015, compared with $0.7 billion in 2014 [according to CB Insight]," he says. "Many new firms are entering the sector, bringing innovation to various areas of the insurance value chain. The challenge for traditional insurers will be to identify firms worth investing in, and also to create the means for working with those new players."
InsurTechs are eating the insurance sector 
The challenge is integration
Ultimately, the main challenge for insurers will be to find ways to integrate the start-ups into their value chains. The integration of user experience and data sources will be key to delivering an efficient value proposition: It is untenable to have dozens of specialized partners with different apps in addition to the insurer's main policy. It will be necessary to manage the expansion and fragmentation of the new insurance value chain. 
In order to come up with an answer to this problem, start-up firms are generating innovative collaborative paradigms. One example is DigitalTech International, which offers companies a white-label platform that integrates various company apps and those of third-party suppliers into a single mobile front end, even as it offers a system for consolidating diverse client ecosystems (domotics, wearables, connected cars) into a single  data repository.
"Integrating and managing complex emerging ecosystems," Carbone concludes, "will be one of the greatest challenges in dealing with the Internet of Things (IoT) for the insurance industry."
(This interview originally appeared on Insurance Review)