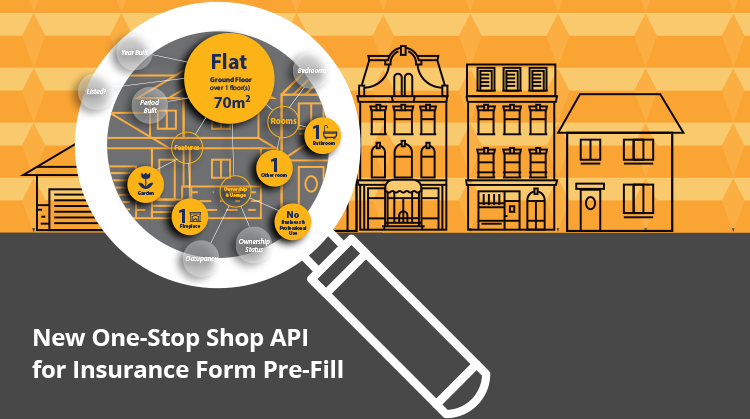 New, one-stop data service pre-fills UK home insurance quote forms for better quantity & quality of completed applications
BehindTheBricks, the new API from WhenFresh, gives insurers access to over 2 billion UK property-specific data items to pre-fill insurance application forms & reduce abandonment.
WhenFresh Ltd, a leading provider of data-driven marketing services to large Insurance, Financial, Property & Retail organisations, launches the ground-breaking BehindTheBricks API (www.BehindTheBricksAPI.com). BehindTheBricks provides insurers and comparison sites/aggregators with real-time access to over 2 billion verified property-related data items, which can be pre-populated to insurance applications forms the moment a consumer enters an address. This includes common items to reduce consumer input, as well as more difficult answers (e.g. 'year built', 'proximity to tall trees', 'flood risk', etc…) to improve data quality, increase form completions and reduce abandonment.
WhenFresh CEO Mark Cunningham explains: "The UK Home Insurance market is of course massively competitive, with insurers and aggregators fighting to provide quotes to new movers, renewers & switchers, but they have to ask consumers to provide an awful lot of detailed, accurate information about the property they wish to insure. Long, complex insurance application forms lead to as many as 40-50% of applications not being accurately completed, which means abandoned forms, inefficient marketing spend and lost customers. BehindTheBricks tackles these issues by prepopulating home insurance applications with verified, property-specific answers the moment the applicant enters an address. This greatly reduces consumer input and makes the whole process of getting insurance quotes very much quicker and easier for the consumer, which improves the quantity and accuracy of completed applications and ultimately means a lot more business for insurers."
With GDPR almost upon us, businesses are having to change the way they capture and handle both
new and existing customer data – and the WhenFresh BehindTheBricks API is fully compliant. Cunningham continues: "The BehindTheBricks API can be fully tailored and solves a number of key issues that insurers tell us they struggle with, such as: unclear data provenance/permissions; data inconsistency, inaccuracy or incompleteness; and in fulfilling TCF obligations - because an elderly resident who has just moved in can't reasonably be expected to know their new property's 'inside leg measurements' can they?"
"As well as answering the mundane 'how many fireplaces' questions, BehindTheBricks provides verified answers to the questions which may stop the consumer in their tracks (or force them to guess) such a 'Year Built', 'Proximity to tall trees', 'Are there plans for railways to be built nearby' and so on. Apart from the benefits to new/renewal insurance applications, BehindTheBricks can also be used to fill gaps in recent/past abandoned applications and to validate existing policies, which has implications for Risk departments too."
Interested parties are invited to visit www.BehindTheBricksAPI.com to view the explainer video, download details or book a demo.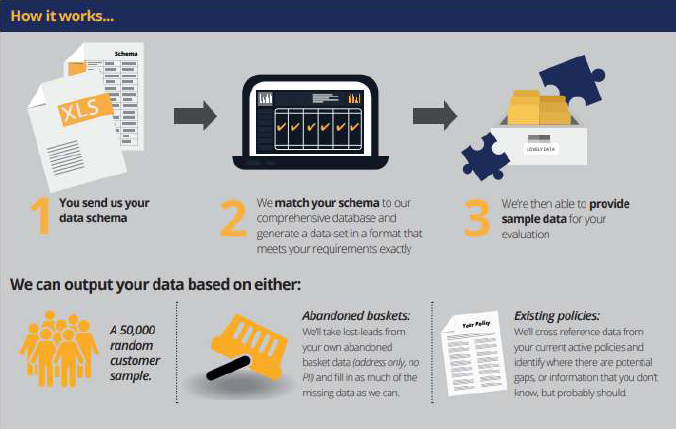 About WhenFresh
WhenFresh Ltd (www.WhenFresh.com) was established in 2012 and is a leading provider of advanced data-driven marketing services, primarily to the UK's Financial, Insurance, Property, Utilities and Retail sectors. WhenFresh has assembled a World Class team of data analysts and developers and uses a carefully assembled set of data-feeds from Zoopla and many other reputable sources as the basis for providing bespoke analytical & predictive modelling services, as well as "off the shelf" solutions, such as the new BehindTheBricks API. Following solid year-on-year growth, WhenFresh secured £3m in Series A funding in 2017, fully subscribed by CLS Data Limited (part of the CLS Group), with support from a series of undisclosed investors from the InsurTech and FinTech sectors. WhenFresh data, services and solutions are available both directly to end users and via resellers such as Royal Mail, Acxiom, Experian, Equifax and CallCredit.
Press Contact: David Morley – BehindTheBricks, a WhenFresh API
Tel: 0207 993 5818 (+44 207 993 5818)
Email: david.morley@whenfresh.com