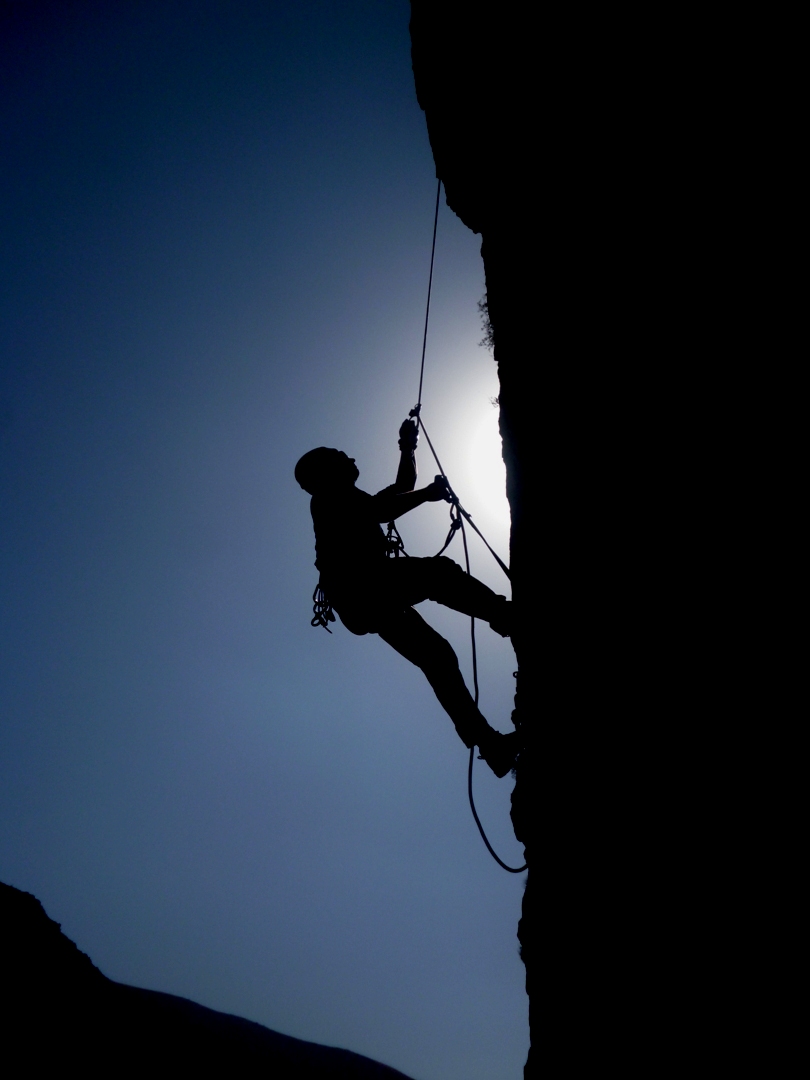 What are the main challenges for InsurTech startups?
There have always been obstacles in the way of progress so let's take a look at what the main challenges faced today by InsurTech startups according to ten insurtech influencers.
Matteo Carbone
The lack of insurance knowledge, many ideas out there are fascinating but are far to be a sustainable business.
I've seen many insurtech business models miss the specificity of the local insurance sector considering their market fit. Many other initiatives are completely unsustainable from a technical insurance perspective.  
From my perspective, the collaboration between startup and incumbent could help to move from nice trial to initiative with real traction.
Nigel Walsh
Once they have the regulatory access that they need to operate (however they chose to do this), then the biggest challenge in my mind is not entering the Startup Petting Zoo. 
How quickly they are moving vs. the market and can they wait while meetings/next steps take much longer than they need to set up (if they are working with incumbents) – in other words, can they maintain the pace, which is often slower and steadier that hoped.
Everyone right now wants to play with startups and see what's going on, for many this may be effective and give them visibility, but how we turn this into scale and profitability is key next.
Spiros Margaris
As I mentioned in a previous interview on your site, I believe that if an InsurTech startup wants to become big in the B2C (business-to-consumer) space, then it must know that customer acquisition costs are one of its biggest challenges. That's why we see so many FinTech and InsurTech startups partner with an established incumbent who has money and clients so the startup can focus on innovation and execution.
In general, InsurTech startups have the same problems as FinTech companies—maybe a little less so because the InsurTech space is not as crowded yet. So, creating a strong brand for your company is key to getting noticed among the increasing startup noise out there. Technology is not enough of a differentiator to attract clients, although I strongly believe it's one of the key success ingredients next to a differentiated offering that is needed and demanded by customers. In the end, you need to brand and sell it to customers, venture capitalists (VCs), possible partners or acquirers and anyone you need to get on board to advance your great business.
Andreas Staub
Building trust, branding and a business model based on relational values. In one word: Identity. These are the same criteria with which I evaluate any initiative.
Steve Tunstall 
Insurance is mostly sold, not bought. And it's sold on trust. There is no instant gratification from the purchase. Many customers buy grudgingly because the law tells them to, or they feel they just have to. Many customers have had bad experiences – unpaid claims etc – so will be wary of where they place their trust in the future. In theory a big name and brand means security, certainly in the perception of the customer. It's up to the startup to work out how they can position themselves in this context to succeed.
George Kesselman
The main challenges are:
Validating if the pain-point is a key customer pain-point or more of a nice-to-have or too niche,
Identifying and effectively engaging "right" insurance partner,
Balancing PR with effectively running the business (i.e. not getting caught in the hype).
Danielle Guzman 
First and foremost I would say their insufficient knowledge and understanding of insurance, especially the fundamental and core insurance principals. Second, partnering with traditional insurance players is really needed to bridge this gap, and as most startups are not disrupting insurance per se but rather innovating the partnership is key.
Mark Breading
Insurers are willing to listen and pilot new solutions. The biggest challenge is in moving from pilot stages to meaningful production rollouts. The sheer complexity of the industry and regulations are also a barrier to entry.
Mike Quindazzi
It's a very competitive world. New ventures are being started everyday looking to attract the best people and the smartest money. Venture capital is generally looking for unique companies with new/differentiated products and services that previously did not exist. If multiple companies are working in parallel on similar ideas, it's a race to relevance. Startups must be able to evolve from early stage to later stage companies. Often this take years (sometimes a decade or more) of work from a group of very talented people and backers. Strong leadership must be able to guide an organization of idea generators/developers to a team of great business managers… moving from controlled chaos to structured process, all while continuing the entrepreneurial sprint.
Denise Garth
There is so much noise in the market that InsurTech startups need to provide clarity on what they do relative to the insurance value chain and how it creates value both to the customer and for insurers who might want to leverage them; creating differentiation and value is key. In addition, ease of integration will be essential to operationalize the solutions with insurer operations and systems.  
About the authors
Matteo Carbone is a #50insurtech influencer, Insurance Thought Leader | Connected Insurance Observatory
Nigel Walsh is a #50insurtech influencer, Partner at Deloitte and mentor at Startupbootcamp FinTech
Spiros Margaris is a #50insurtech influencer, Founder of Margaris Advisory and Venture Capitalist (VC); globally ranked as No. 1 Fintech & No. 2 InsurTech Influencer by Onalytica
Andreas Staub is a #50insurtech influencer, Managing Partner at FehrAdvice & Partners AG
Steve Tunstall is a #50insurtech influencer and CEO & Co-Founder at Inzsure | Author, article writer and global thought leader in risk, insurance, Insurtech & blockchain | Ranked 11th by Rise on Fintech Asia, 16th Instech Power 100
George Kesselman is a #50insurtech influencer and CoFounder at InsurTechAsia
Danielle Guzman is a #50insurtech influencer and Global Solutions Marketing Leader at Mercer
Mark Breading is a #50insurtech influencer, Partner at Strategy Meets Action and Insurance Strategic Advisor & Industry Analyst
Mike Quindazzi is a #50insurtech influencer and Business Development Leader and Management Consultant at PwC
Denise Garth is a #50insurtech influencer, Senior Vice President at Majesco and acknowledged strategic thinker, international speaker and writer on key issues facing insurance