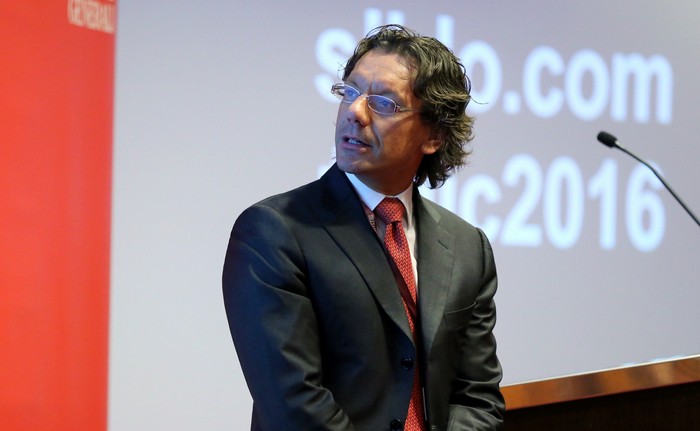 Milan, April 7th 2020 – The Italian Insurtech Association (IIA), which has been created to accelerate innovation in the insurance industry and is made up of players from all the sector categories, has appointed Matteo Carbone as its Global Ambassador, with the goal to represent the Association to international players and institutions.
Insurtech is becoming a key competitive asset in the insurance sector. Insurtech global funding rose to $6,3B in 2019, and the rating agency AM Best has recently introduced a specific innovation score within its insurance credit scoring method.
Carbone – founder of the IoT Insurance Observatory and non-executive director at Net Insurance – is one of the most influential international voices on insurance innovation and pioneer of the insurtech adoption.
He has a degree in Business Administration from Bocconi University and an executive program certificate in IoT from the MIT Sloan School of Management. In the last few years, he has advised - on their innovation journey - more than 100 insurance groups, reinsurers, investors, and tech vendors in twenty different international insurance markets. Before founding the IoT Insurance Observatory, he had worked for eleven years in management consulting (Bain & Company).
"I'm honored for this role to support the Association establishing and its development through my international network" Carbone explains. "As I predicted in my book All The Insurance Players Will Be Insurtech in 2017, this trend has gone beyond open innovation aspects and digital distribution, which characterized the first insurtech steps. The diversity of the forty-five initial members of the Association shows how the market has understood the opportunity – for every kind of player in the insurance sector – to rethink part of its value chain leveraging data and technology. I'm confident the Italian Insurtech Association will provide a concrete contribution to the innovation of the Italian insurance sector".
"Matteo Carbone's appointment as IIA Global Ambassador is a prestigious milestone for the entire Association. The Italian digital market is present, here and now. The Italian insurtech ecosystem must be accelerated before the gap with among other sectors, national and international, becomes insurmountable. This is the IIA mission, and in this perspective Matteo's role will be extremely relevant" comments Gerardo Di Francesco, founder and vice president of IIA.
Carbone will be keynote speaker at the first edition of the Insurtech Summit IIA in Milan on September 17th 2020.
Italian Insurtech Association - IIA
amministrazione@insurtechitaly.it