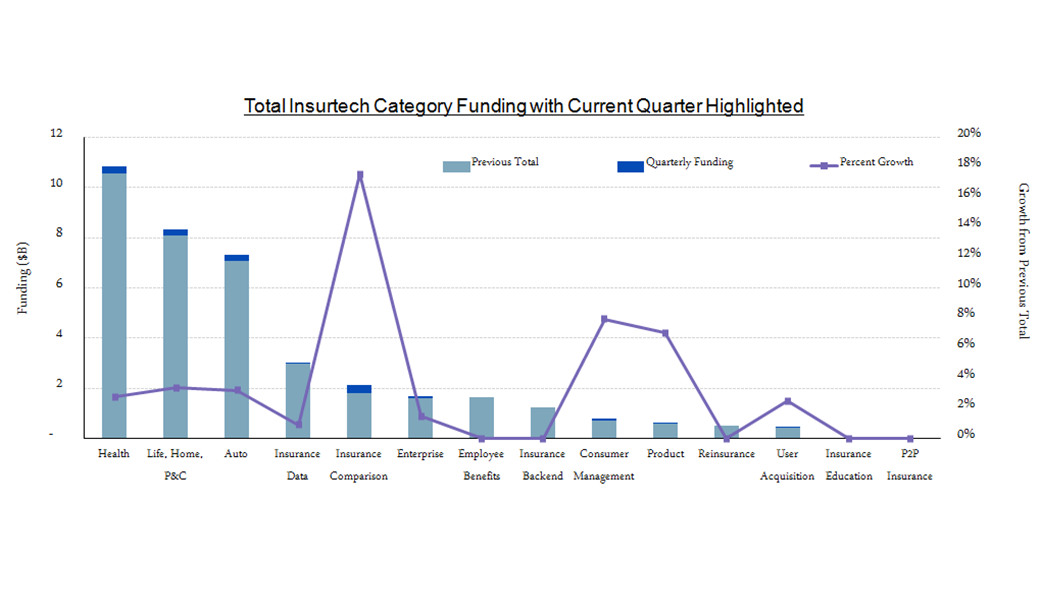 There are 1486 insurtech companies divided into 14 categories with little under $23B in funding to date according to Venture Scanner. The amount raised by insurtechs in Q2 2018 is $603M (data cumulative through June 2018) which is just slightly higher than the $597M raised in the first quarter of 2018.
Sign in to continue reading
If you're not registered yet you can do so easily by filling in your email address or connecting your Linkedin account.