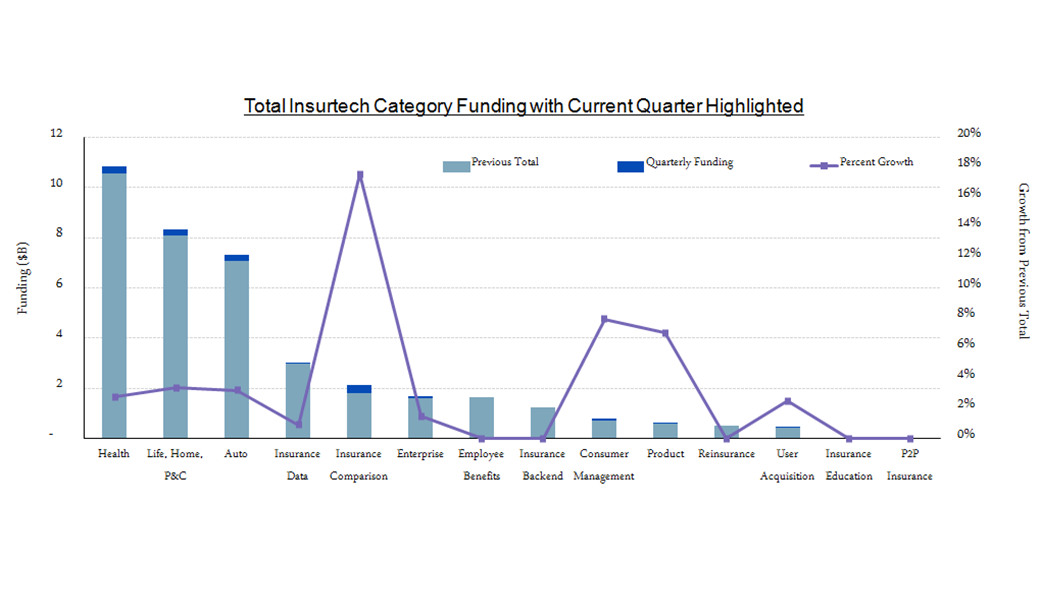 There are 1486 insurtech companies divided into 14 categories with little under $23B in funding to date according to Venture Scanner. The amount raised by insurtechs in Q2 2018 is $603M (data cumulative through June 2018) which is just slightly higher than the $597M raised in the first quarter of 2018.
With the help of Venture Scanner, InsurTechNews is able to offer you a quarterly update on the state of the InsurTech sector. The purpose is to capture changes as they happen regarding startups and the types and amount of funding that they receive.
Insurance Comparison companies raised $323M in Q2 2018, and had the highest growth rate at 18%. Health Insurance came in second with $294M while it remains the leader in all-time funding with $11B.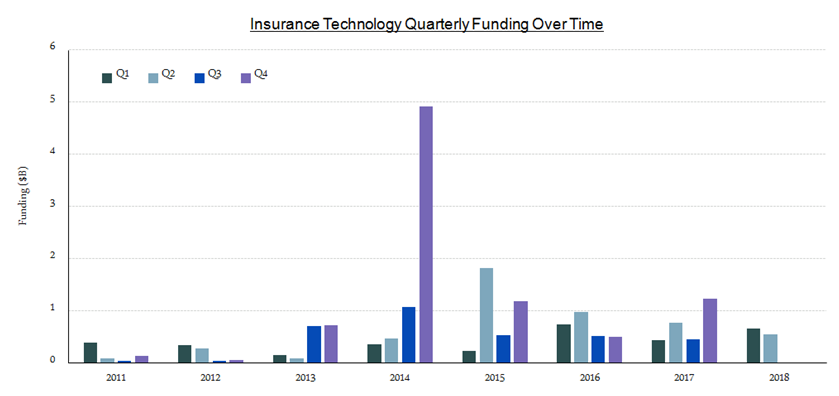 Source: Venture Scanner, data cumulative through June 2018
Funding in first half of 2018 (Q1+Q2) is at $1.2B, which is down 17% from the average first half funding over the last two years (see image above).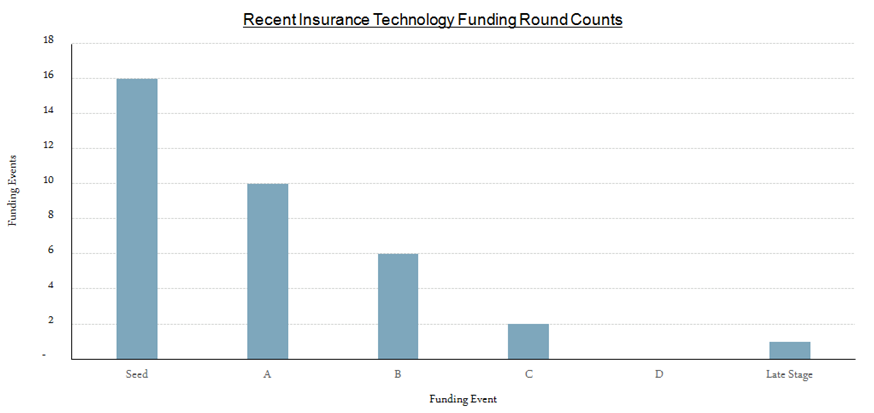 Source: Venture Scanner, data cumulative through June 2018
There were 35 funding events in Q2, 74% of which were Seed or Series A (see image above).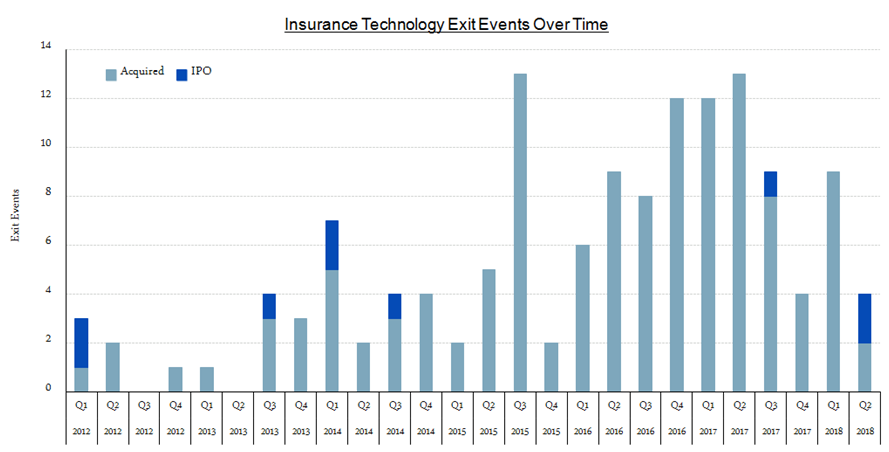 Source: Venture Scanner, data cumulative through June 2018
There were 2 acquisitions and 2 IPOs in Q2 2018 (see image above).
These companies have raised the largest rounds in Q2 2018
Metromile raised $295.5M to date with the latest Series E round of $90M completed in July 2018. The company offers affordable pay-per-mile car insurance based on the miles you actually drive. According to their website they charge a $30.00 Flat monthly rate plus a per-mile rate. They even use collected data to optimize how claim are managed.
Second place goes to Next Insurance, an online insurance company for small businesses which raised $83M on 11 July and now counts $131M in total funding. The startup was founded in 2016 and aims to become a one-stop insurance shop for micro and small business insurance needs – which are often overlooked by more general insurers.
League Inc. raised $47.14M. This company is re-imagining employee health benefits and is on a mission to empower people to live healthier and happier lives.
With $2M previously raised in Sept 2017, Groundspeed Analytics completed a Series B round of $30M on July 26. Founded in 2014, Groundspeed Analytics provides AI and data science solutions to the global commercial property and casualty insurance industry, serving insurance brokers, carriers and managing general agents (MGAs).
Berlin-based insurance startup Coya raised $30M in a Series A round led by Valar Ventures in June this year. Coya – with a $40M total funding - offers scalable protection at the point of need with an AI risk guardian and simple, transparent, and personalized insurance cover.