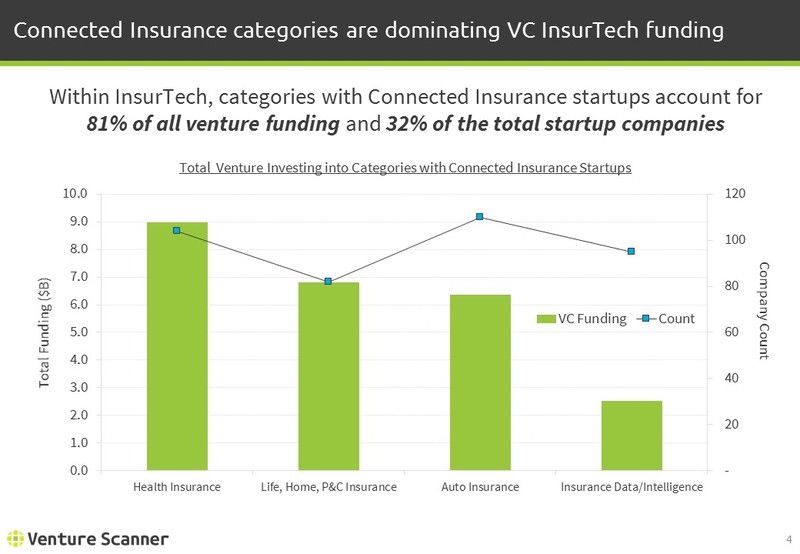 In a flash, Insurtech and IoT have exploded on to the insurance scene. Technology and digital change is completely changing the fundamentals of how insurers do business as investments in connected insurance, one of the main areas of insurtech, have reached 81% of overall venture funding within the sector according to a study by Venture Scanner.
Technology startups are entering all insurance business lines and the trend is expected to continue as investors are ready to bet their money on these tech-savvy newcomers. Although, according to the results of a survey we've conducted together with InsurTech 2016 Singapore, it turns out that some obstacles are waiting just around the corner for insurtech startups: the two main challenges identified by our survey were insufficient knowledge of the insurance market and incapacity to engage and partner with incumbents.
That is precisely why events like the Insurance IoT USA Summit in Chicago have a crucial role in identifying these limits and putting them out into the clear for them to be discussed by all players involved. Startups and incumbents should take advantage of such opportunities and turn them into productive sessions for confrontation and problem-solving.
In this context leading voices are standing out from the crowd, giving us direction on the best path forward. Insurtech IoT champions are now walking amongst us, but who do you think is leading the way?
InsurechNews and Insurance Nexus would like to announce the first ever Insurtech IoT Leader Board – a place for the industry to review these thought leaders.
Go here to cast your vote on our 35 pre-determined leaders:
https://www.research.net/r/insurtechiotleaderboard
The leaders represented for this vote have been carefully selected as the most influential individuals discussing and making change in insurtech and IoT globally according to InsurtechNews.
Please vote for the top three leaders who you deem worthy of the InsurechNews IoT 2016 Leader Award.
The winner will be announced at the Insurance IoT USA Summit (November 15-16, Chicago) where they will be presented with the InsurtechNews IoT 2016 Leader Award.
On behalf of InsurtechNews and Insurance Nexus, we would like to thank you for taking part in the Insurtech IoT Leadership Vote.
The InsurtechNews IoT Leader Board Team