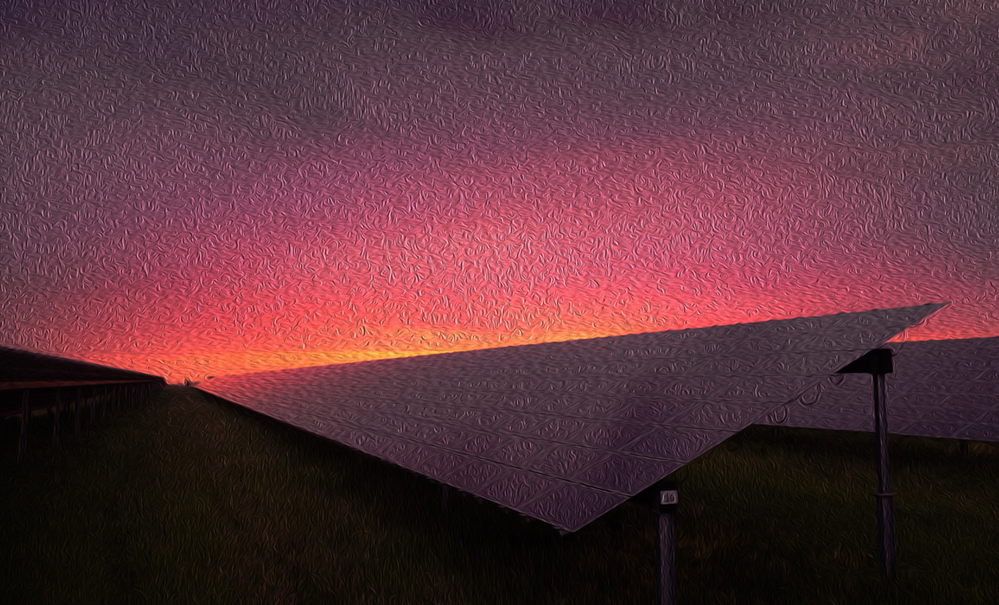 Image courtesy: Picture from Karsten Wurth
I've already discussed the key reasons why the sustainability movement is gaining so much momentum, and the best embodiment of the global attention being paid to sustainability issues is the United Nations Sustainable Development Agenda. Adopted by every United Nations member state in 2015, the Sustainable Development Goals (SDGs) are a set of universal aims designed to achieve peace, environmental security, and economic prosperity for the planet by 2030.
But despite sustainability becoming a core focus of political, corporate, and social movements around the world, our best biophysical indicators show the global effects of climate change and biodiversity loss are accelerating rather than abating. Living in a sustainable world would mean consuming resources at a level that allows the planet to support future generations indefinitely, and as we extract and use more than our fair share, the "sustainability gap" continues to widen.
In this article, through the prism of the 17 SDGs, I'm going to take a close look at three growing sustainability trends that could help us close that gap. For each trend, we'll discuss who the companies adapting best are, and go into detail about what each means for insurers around the globe.
1. Transitioning toward a Low Carbon Economy
Far too often when we talk about the transition to a low carbon economy, the discussion is framed in simplistic, binary terms. There's a pervasive perception that because decarbonization is an alternative to "business as usual", it's also a solution that is inherently unfriendly to businesses.
But the truth is far more complex. Although transitioning to a low carbon economy will be a major challenge for some industries, it also presents exciting opportunities in the form of emerging markets and the renewable energy sector's continued expansion. Insurers can also expect to reap significant benefits by partnering with startups to launch and embed low carbon services and the rising popularity of climate-risk coverage products.
An effective climate transition will only be achieved through close cooperation between the private and public sectors, and insurers have a major role to play too. It's vital, for example, that they facilitate the business models essential to a low carbon economy such as alternative transportation solutions and small-scale energy generation.
Perhaps more importantly though, when underwriting polluting activities, insurers need to make sure their risk models accurately reflect climate threats linked to fossil fuel energy generation. Enhancing climate risk screening strategies, such as those pioneered by Zurich Insurance Group, and passing the cost of environmental damage on through higher premiums encourages corporations to develop their own transition strategies.
Efforts to create a low carbon economy are linked to many different UN SDGs. Some connections are obvious such as SDG (7) and (13): Renewable Energy and Climate Action. However, the transition can only be achieved through a focus on other SDGs like (8) and (9): Good Jobs and Economic Growth and Innovation and Infrastructure.
So who are the great performers already-enabling the low carbon transition in specific sectors? When it comes to motor insurance, Zurich is protecting people on the move with a focus on telemetry and real-time analytics to better understand the risks involved in alternative transport methods. Meanwhile, Talanx – and among other initiatives – has purchased electric vehicles for employee city trips and AXA provides electric bike coverage, encouraging consumers to consider e-bikes as a serious alternative to cars for longer journeys. And has Covid-19 provides new interesting discoveries, the bike and e-bike trends continue to sky rocket in a number of countries, changing the shape of the road infrastructure.
In the home insurance market, Legal & General Group are investing in affordable energy-efficient living through a modular housing business. The green homes produced by its new factory in North England use cutting-edge technologies and materials so that less energy is required to keep them warm. Numerous insurance providers are also facilitating the growth of home-based renewable energy solutions by providing coverage for key pieces of equipment such as photovoltaic solar panels as part of standard home insurance coverage.
While home insurance providers are protecting small-scale investments in renewable energy generation, industrial insurers are covering renewable technologies at the scale needed for regional and national energy generation. One of the leaders here is Swiss Re which, by the end of 2018's fiscal year, had insured over 3,400 wind and solar farms.
In the sustainable financial sector, many insurers are working hard to reduce tight restrictions on coal-based business models. In December 2019, a list of 35 insurers with combined assets of $8.9tn, equivalent to 37% of the insurance industry's global assets, have begun pulling out of coal investments. These insurers announced that they will no longer offer insurance to any standalone coal businesses and aims to eliminate any multi-source fossil fuel energy businesses from P&C insurance products between 2035 and 2040.
All these initiatives have a direct impact on Climate Actions.
2. Developing Inclusive and Customer-Centric Products and Services
The SDGs represent an intention to bring safety and prosperity to people across the world, and when it comes to security, insurance products play an important social function. They allow people to live their lives knowing that their assets are protected from unforeseen mishaps and that their families will be supported if their livelihood is disrupted by an accident.
An important sustainability trend that reflects this is the development of inclusive insurance packages for underserved markets and consumers. These are important tools in protecting small businesses and food supply chains globally and, as such, connect directly to SDG goals (1) and (2): No Poverty and No Hunger. Also, strong insurance markets create the stability required for sustainable communities, transport systems, well-paid jobs, and education systems, and so this trend also connects to SDGs (4), (8), (9), and (11).
Allianz Group is one of the large insurers capitalizing on this trend, having among others invested in Indonesian ride-hailing application gojek. This has created a digital partnership capable of bringing crucial products and services to a mass market. But that's not all, in line with SDGs (7) and (13), Allianz is also working to make renewable energy more inclusive through packages that help small and medium-sized enterprises (SMEs) to purchase their energy from alternative power sources.
Zurich Insurance Group is also interested in the growing trend. Zurich is a founding member of the Blue Marble Microinsurance social and impact-driven platform. Blue Marble works with microinsurance ventures in underserved communities to foster economic growth. In 2016, Blue Marble's first investment helped to increase the resilience of vulnerable smallholding farms in Zimbabwe.
Other interesting customer-centric developments include Accenture and Swiss Re that saw opportunities to enhance next-generation agri-insurance modelling using real-time satellite data and country-scale parametric natural disaster coverage plans.
3. Ensuring Good Population Health, Healthy Behaviour and Wellbeing
The UN SDGs are aimed at bringing about a world in which everyone can enjoy good health and wellbeing, and the third trend we're going to examine today connects closely with this. Increasing numbers of startups and established businesses are focused on facilitating population health growth and assisting people to live longer healthier lives.
Population health is directly reflected by SDG (3): Good Health, and nutrition is a key part of health so SDG (2): No Hunger, is also connected. Our lifestyles are also heavily influenced by the infrastructure we use and the urban design we inhabit, so this trend links to SDGs (9) and (11): Innovation and Infrastructure and Sustainable Cities and Communities too.
In this space, the ABI has been recognized for its ground-breaking mental health coverage. Although mental health conditions are often less visible than their physical counterparts, they are no less dangerous and recognizing their impact through targeted policies is an important step toward achieving SDG (3). With the rollout of the Covid-19 lockdown, we have seen the level of stress, anxiety and depression linked with remote working increase drastically with statistics showing fluctuations between 35% and 40% of people worried with their mental health within the UK, many including students and young professionals.
Another major insurer noted for its contribution to public health projects is Swiss Re. This insurance group launched a project intended to assess the "social output" of Life Capital against metrics such as employment and total claims paid. Swiss Re has also been recognized for its consistent investments into research programs dealing with mortality and longevity.
Natural disasters present a serious and growing threat to public health around the world. Zurich Insurance Group is helping to build flood resilience in cities through integrated risk management and parametric insurance products designed to work in communities that are the most vulnerable to extreme weather events driven by climate change.
Closing the Sustainability Gap for Good
It's important to remember that there's no one solution to sustainability. The SDGs are complex and interconnected, but if insurers stay mindful of these three trends and innovate new products, services and business models to tackle the challenges of tomorrow while paying attention to key ESG metrics, they certainly can do their part to interpret, augment and deliver unique solutions against them.