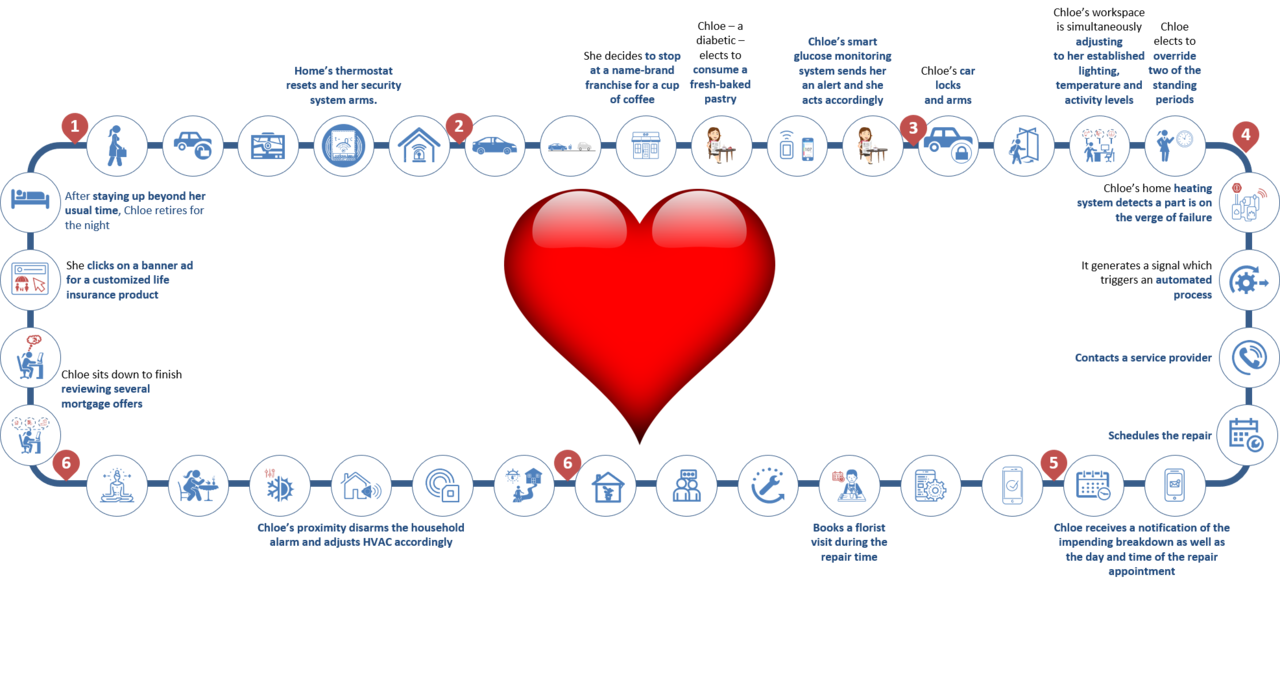 When Chloe steps out the door of her apartment on her way to work in the morning, her vehicle automatically unlocks its doors while the navigation system maps out the best route based on the latest weather and traffic conditions. Simultaneously, her home's thermostat resets and her security system arms. During her commute, Chloe decides to stop at a name-brand franchise for a cup of coffee. In a moment of weakness, Chloe – a diabetic – elects to consume a fresh-baked pastry along with her java. Fortunately, Chloe's smart glucose monitoring system sends her an alert quantifying the size of the impending spike and she responds appropriately to avert any issues.
Sign in to continue reading
If you're not registered yet you can do so easily by filling in your email address or connecting your Linkedin account.