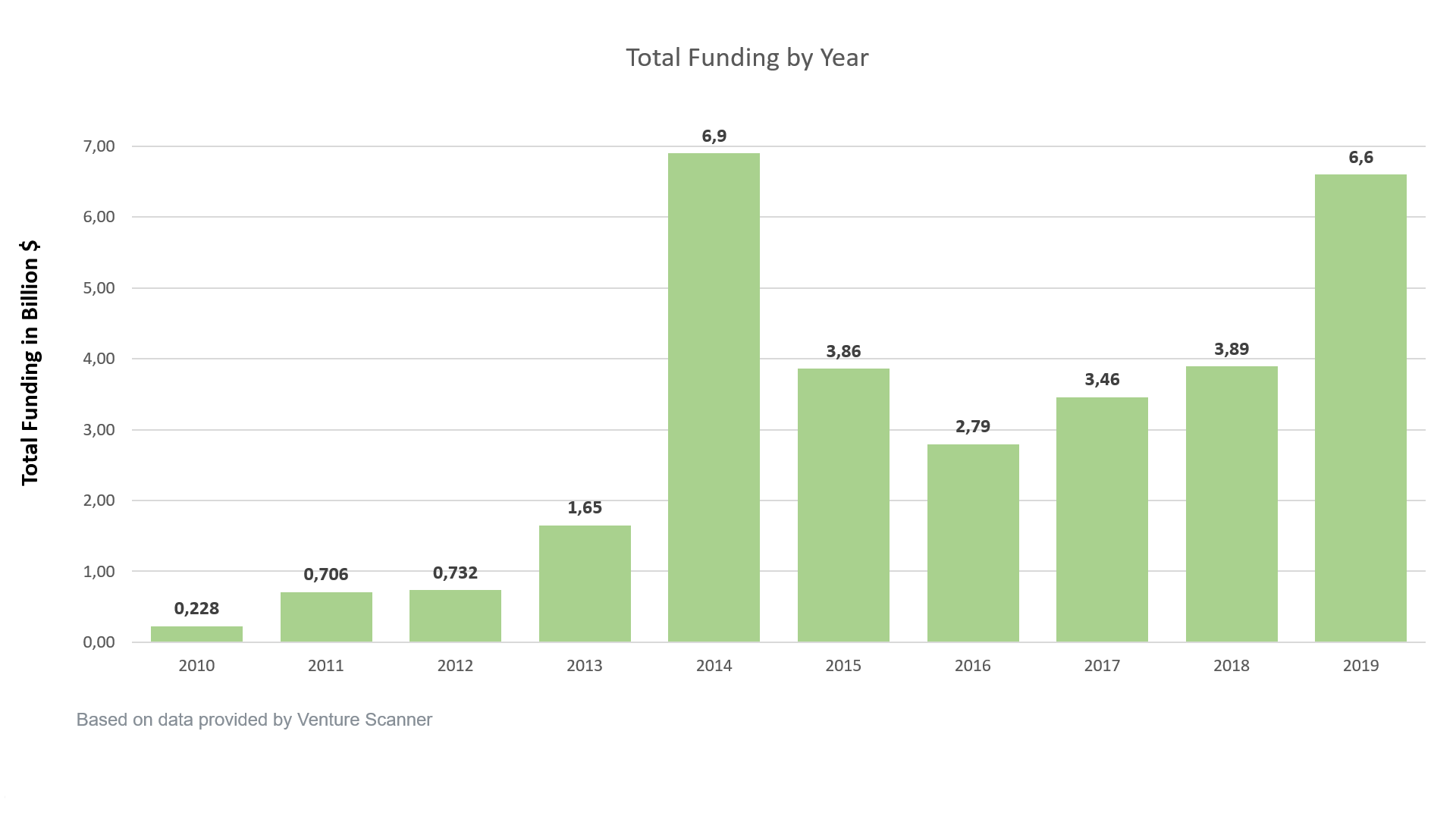 Summing it up, 2019 was a great year for insurtech investments with a total of $6.59B in funding, making the second best year in the last decade. 2014 remains the best year to date with $6.85B raised according to Venture Scanner data. The following graph shows total funding by quarter over time into Insurance Technology. Funding in Q4 2019 was $1.61B – very similar to Q4 2018 when total funding was $1.5B and 23% less compared to Q3 2019.
Sign in to continue reading
If you're not registered yet you can do so easily by filling in your email address or connecting your Linkedin account.