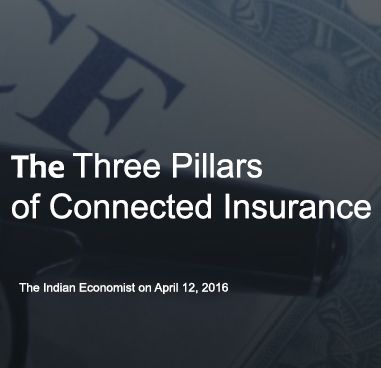 Being connected has become the talk of the town, and insurance companies are surely one of the main interested parties in this discussion, some of them being actual promoters of change and innovation. Traditional players will have a tougher time adapting to the new paradigm, but my view is that they will have to adjust in the long term to the new rules of the game if they want to stay competitive. Consumers are becoming more and more connected whether it is at home, at work, behind the wheel, when they engage in sports and leisure activities, and so on. This is happening quite fast, due to the adoption of smart devices, and companies have to be able to react accordingly in order to maximize value both for their clients and for themselves. The surrounding environment is becoming smart and is being incorporated in the connected ecosystem, thus creating new opportunities for insurance companies, opportunities which must be managed appropriately in order to maximize value. Here big data analytics play a huge role, as the quantity of collected data & variables is getting higher and higher. To be precise, the discussion focuses on how companies will be able to read the data in order to identify patterns and optimize their business models by controlling loss, perfecting risk assessment and prevention etc.
Sign in to continue reading
If you're not registered yet you can do so easily by filling in your email address or connecting your Linkedin account.