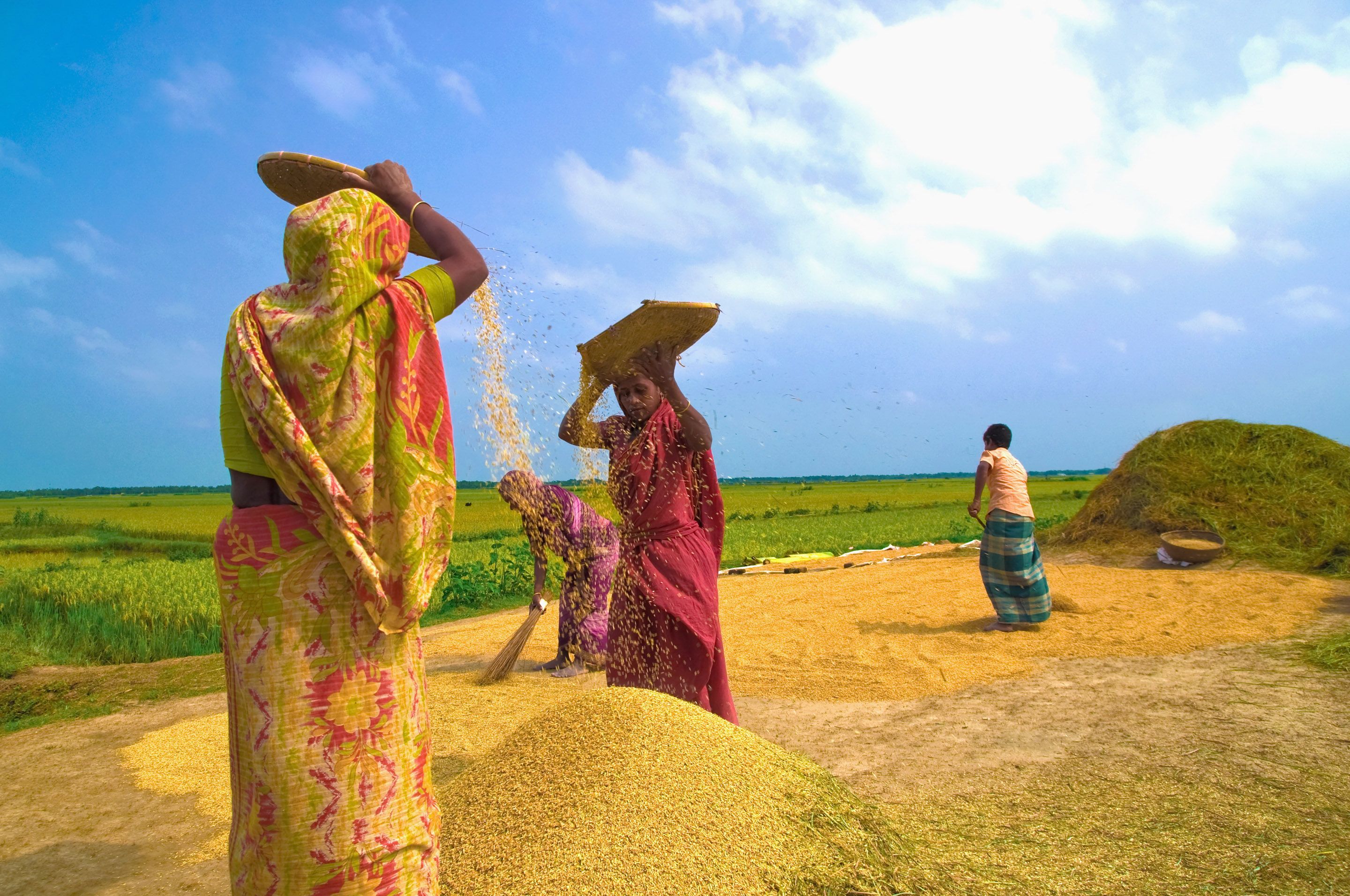 Currently microinsurance already covers around 135 million people, which represents around 5% of the entire market potential, with an average of 10% annual growth rate. The risks covered by such solutions are the typical ones of the traditional insurance market: life insurance, health insurance, accidental death and disability and property insurance.
Developing countries have economies which are generally based on farming and agriculture so as a consequence they can't manage to cover all the needs of a growing population exclusively with the goods they produce. While most of the underdeveloped countries are located in many parts of Africa and Asia, some economies in South and Central America are also referred to as "developing countries". This means that approximately 70% of the world's 7 billion people live in poverty. In such a context there is significant demand for a certain range of insurance products from health and life, agricultural and property insurance, to catastrophe cover. The potential market for insurance in these countries is estimated to be between 1.5 and 3 billion policies.
Although microinsurance is commonly associated with the more poor, developing countries, it presents a different type of business potential in comparison with the microfinance and microcredit current.
Microinsurance is not just a reduced cost and specific risk insurance coverage for people in developing countries. It is an innovative way of selling insurance that is aligned with customer expectations while covering a specific need, at the right moment, at the right price, in a customer-centric approach. This type of insurance could help close the protection gap both in developed countries and underdeveloped ones.
Microfinance instead can be defined as "a world in which as many poor and near-poor households as possible have permanent access to an appropriate range of high quality financial services, including not just credit but also savings, insurance, and fund transfers."[1]  Microcredit (generally considered to have originated with the Grameen Bank founded in Bangladesh in 1983[2]) means providing credit services to those with low income. It is an extension of very small loans to impoverished borrowers who typically lack collateral, steady employment and a verifiable credit history.
Provided that people with low income are offered the right products, means and knowledge, they will become effective consumers of financial services. The MicroInsurance Centre estimates that in the next 10 years or so, the microinsurance market could grow to 1 billion policyholders, representing a third of the potential projected 3 billion market.
An important concept is that insurance demand should not be taken for granted. This is because of the often negative connotation it is being given in the developing world, which in turn stops it from reaching more people. The market is in need for an innovative approach based on customer education and incentives.
Insurance benefits have to be clear in the mind of potential customers and in order for that to be achieved, trust has to be built first. This can be done through the use of new and engaging approaches like plots in TV and radio programmes or even through literacy campaigns. In order to create demand, other types of incentives can be used: tax exemption, subsidies or compulsory cover. In order for microinsurance to function on in a developing country and economy, the products and the processes needed to be put in place have to be simple and the premiums need to be kept low. In order for this to be possible a change of mindset is need from behalf of insurers alongside a more efficient administration strategy and distribution channel.
The key question that insurers have to pose to themselves is: How to sell insurance to someone who never had to deal with such a concept before? How to generate revenues from a policy where the premium is just a few dollars per year?
These questions show the essential challenges of microinsurance that insurers need to tackle in a quick and cheap manner in order to provide cover for people who have little money. New solutions for developing countries are starting to emerge on the market, for example, in some parts of Asia pre-pay cards provide insurance cover for flood damage.
Insurers will have to find the right business model and partners when approaching such markets and consider less common mechanisms for controlling moral hazard, adverse selection and fraud. For example, proxy underwriting, group policies, and waiting periods mitigate adverse selection. At first investing in microinsurance might seem a bit reckless but the returns do exist and are gradual in time: starting from reputational gains in the short term, knowledge in the medium term and growth in the long term.
If indeed microinsurance will start to grow at its true potential by entering developing economies then there are some critical areas that need more thought: starting from product innovation and technological solutions that are adapted to low income markets, to choosing the right partners to work with (NGOs, community-based organizations, international reinsurers and so on) and understanding which are the risk factors that will affect the region in the future (for example economic development, climate change or population growth trends).
The direction in which technology is heading indicates that developing countries will fast forward straight to mobile, skipping desktop computers which are less feasible as communication tools.Already now more than half of the world's population is using a mobile phone and almost 25% is using Internet regularly as fewer and fewer people use fixed telephone lines. Mobiles are the dominating means of communication, even in the Third World with smartphone ownership and internet usage on the rise. According to a survey by Pew Research Center, in the last 2 years there has been a significant increase in the number of people from developing nations that declare they use internet and own a smartphone.
Moreover, in nearly every country, Millennials with ages between 18 and 34 are much more likely to be internet and smartphone users compared to those aged over 35.[3] This phenomenon is a characteristic of both advanced and emerging economies. In spite of these trends, less than 5% of people with low income have access to insurance or to covers that they actually need, which makes underdeveloped countries an ideal market to explore as it presents some great potential opportunities for the insurance industry and insurtech initiatives specifically.
[1] Robert Peck Christen, Richard Rosenberg & Veena Jayadeva. Financial institutions with a double-bottom line: implications for the future of microfinance. CGAP Occasional Paper, July 2004, pp. 2-3.
[2] Bateman, Milford (2010). Why Doesn't Microfinance Work?. Zed Books.
[3] Smartphone Ownership and Internet Usage Continues to Climb in Emerging Economies, February 2016, http://www.pewglobal.org/2016/02/22/smartphone-ownership-and-internet-usage-continues-to-climb-in-emerging-economies/