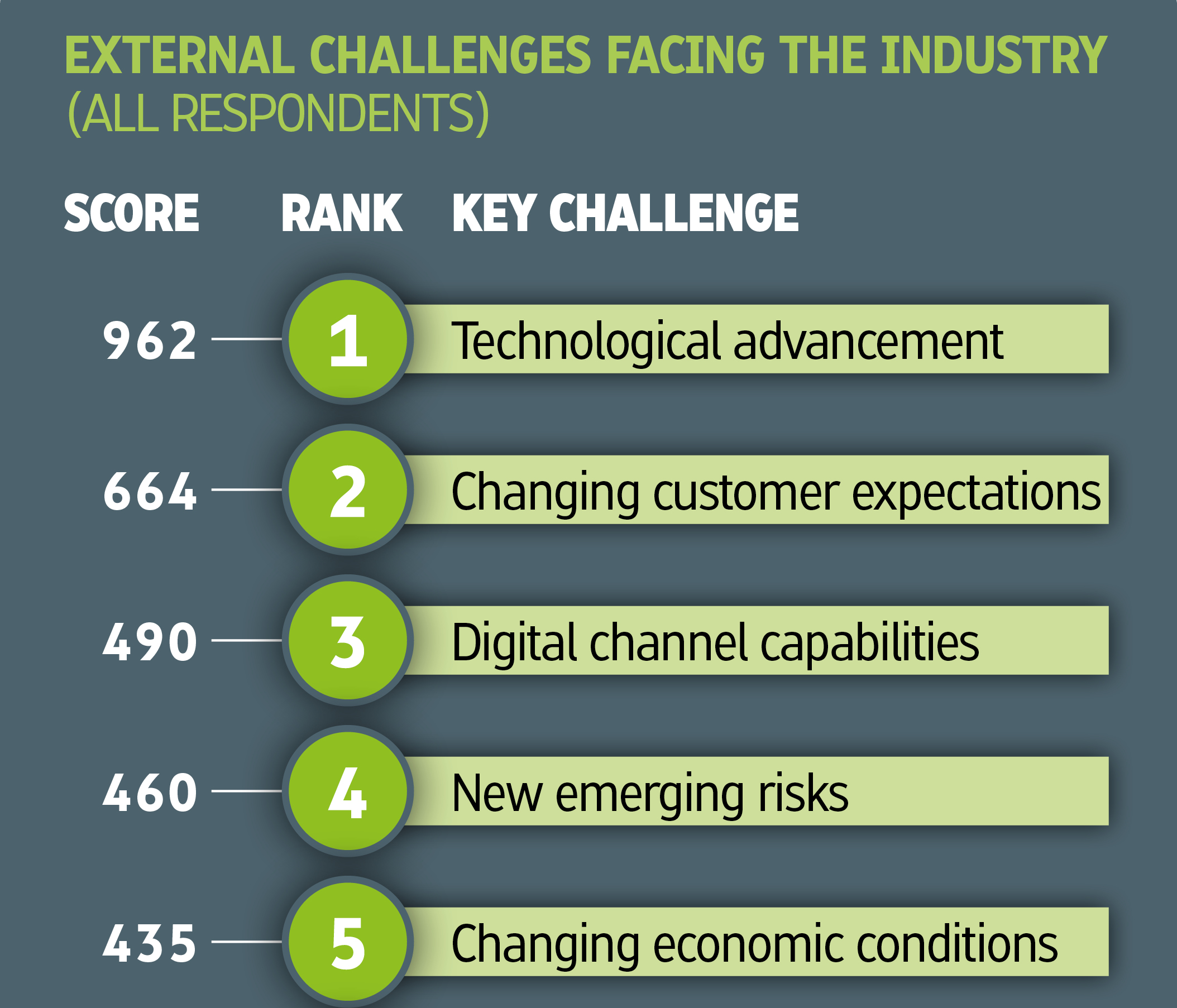 Here we examine the top internal and external challenges facing the insurance industry, as revealed by our Trend Map, for which we gathered over 1000 survey responses from insurance players around the world and consulted over 50 industry thought-leaders. It's a tough time for the insurance industry right now, with a complex raft of issues to deal with over the coming years, from regulatory and climatic change through to adverse market factors, legacy systems and the rise of Insurtech.
Sign in to continue reading
If you're not registered yet you can do so easily by filling in your email address or connecting your Linkedin account.