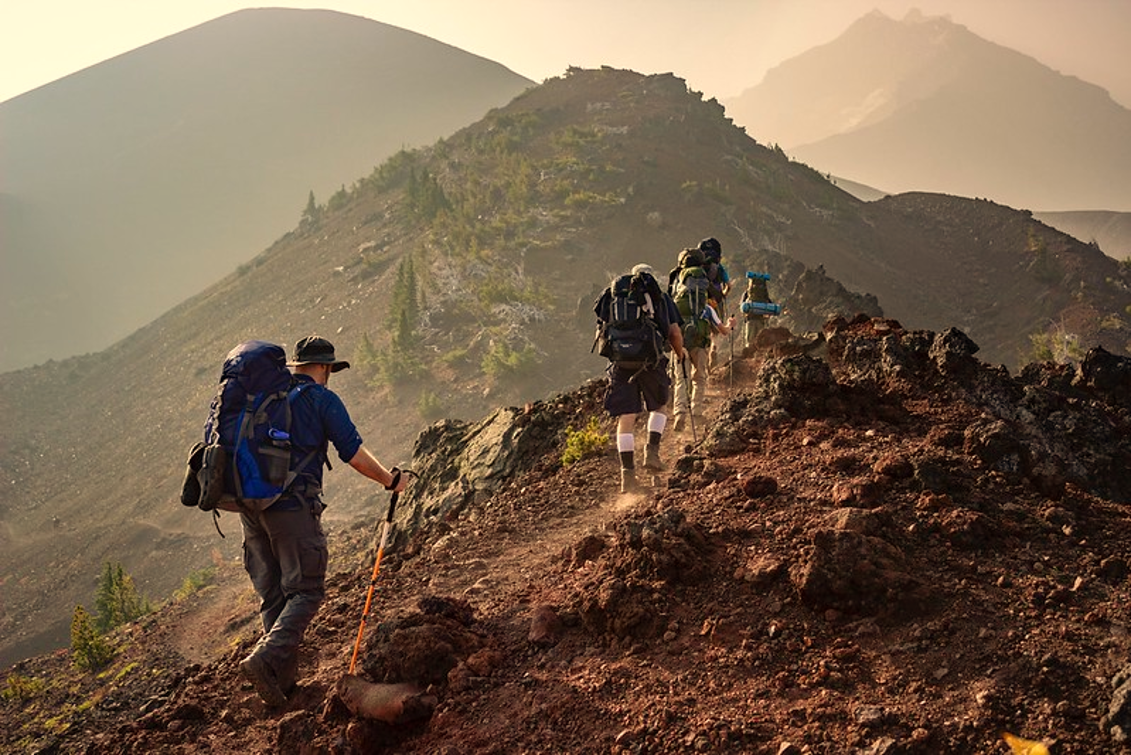 Image courtesy: Homegets
Generali is convinced that innovation is not just the key lever for its long-term success but also an opportunity to guide the process of change as a leader of the insurance industry. Therefore, innovation and digital transformation are key pillars in the strategy of Europe's third largest insurer. This reflects in different approaches and a range of activities, both internally and externally. And the giant set aside no less than one billion euros for strategic initiatives to make this happen.
A great opportunity for a new DIA interview with Bruno Scaroni, the Global Director Group Strategy and Business Accelerator at Generali.
Generali unveiled its strategy of becoming a Lifetime Partner to its Customers. A bold strategy that truly shows dedication to innovate and going beyond being market leader. What does 'Becoming a Lifetime Partner' mean?
Bruno: "You buy insurance because you want peace of mind. We want to provide you that peace of mind on a 24/7 basis. The strategy goes beyond numbers; we want to be more than payers or people that will get you back your premiums after your claims, we really want to become your partner. We want to be there in any time of need, providing not just money, but assistance, aid and trust. It means increasing the frequency of contact with your customers. Anything that relates to something that makes people on ease. This is the lifetime partner concept we're pursuing."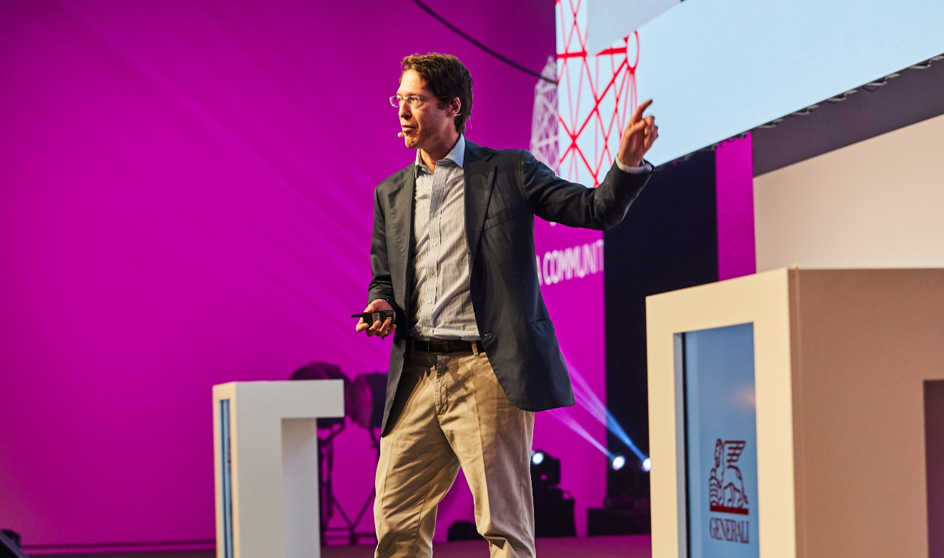 The model leverages internal and external innovation initiatives and partnerships.
Bruno: "We have a number of ways to look into innovation and trying to embed new things, new technologies, new ideas into what we do. There's an external one that comes from incubators and these are mostly located in places where we have big operations: Munich, Paris, Prague and Milan. But we also promote and pursue this internally, because most of the times innovation hubs happen at the periphery of the business model. The people that talk to customers have great ideas, not so much people at the corporate centre that have a distant relationship with customers. We need to learn and understand what needs and obstacles clients and colleagues are trying to overcome every day. And these should then be connected internally, so we can leverage this to create new ideas and solutions and make them available to everyone."
By sharing them with the readers in The DIA Community.
Bruno: "Exactly!"
Leveraging innovation to pursue the dream of lifetime partnerships with customers. What's behind this new strategy?
Bruno: "One challenge we face at Generali, but it matters to the entire industry, is the move from single data points to continuous data flows. It's about connected devices. For example, when you're looking for a new health policy, you get a health check-up. You would be priced upon that and the policy will last for three-five years before you get a second check. But with biometrics data that comes across phones, devices, IoT, watches and so on, we get continuous flows of data about you. And this is a completely different game changer."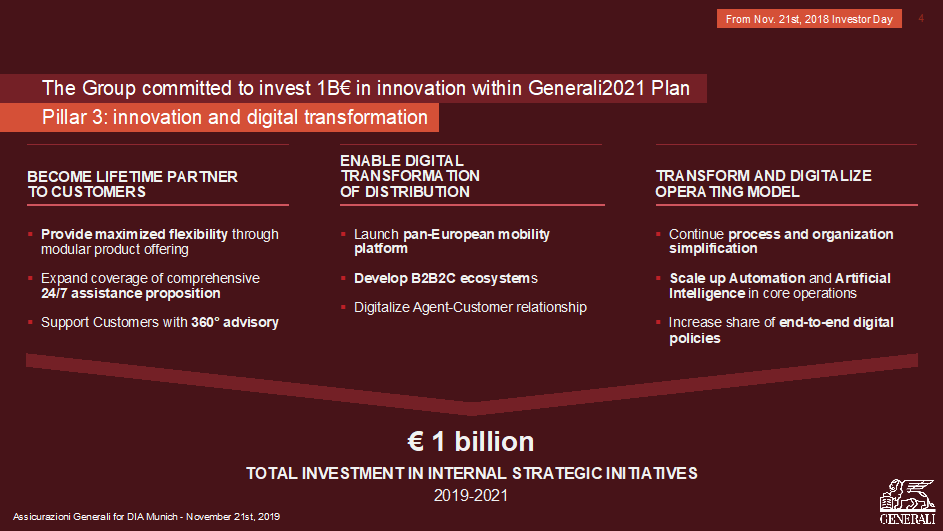 Using technology as an enabler…
Bruno: "We believe technology enhances insurance and can provide services. Insurance still is a push business. It's there to be sold, not to be bought. When you think about digitizing our world, you probably think about companies such as Amazon. Why are these so successful? Because it takes time and effort to go to a book- or any kind of store. Why is this different for our business? Because we come to you. So, in our view, digitizing is something complementary to our business model. It's not changing our business model.
When we come to you, we ring your bell through our agency forces, people that would come physically at you, assess your needs and eventually provide you with your insurance, policies and contracts. These are proprietary networks and they need to be 24/7 available to people. We need to be there, always, and try to integrate multi-channel approaches with our physical distribution.
We need to embed technology and it impacts the whole value chain of Generali insurance.
It takes into account claims, automation in the administrative part, anything that relates to IoT usage and so forth. These are just enablers we need to make sure are available to our customers so to really be lifetime partners to them."
You've embraced these changes in all your business lines. Can you name some of the investments you've done?
Bruno: "In terms of claims, we want to deliver the next generation of claims management combining our current capabilities and expertise with using machine learning and computer vision solutions. Not only does this reduce time to reimburse people, it enhances what we're trying to give back against the promises that have been set at the inception of the contract. We apply RPA to automate repetitive tasks performed by staff and switch human intervention to more value-adding activities. For Life & Savings we have a Robo4Advisory proposition to provide advice to people on an automatic basis to compliment and integrate what physical distribution can do."
Much is also happening in the mobility space. We see that carsharing and carpooling are increasingly playing a larger role. Especially when looking at the bigger cities in Europe, people are not motivated to buy cars, but lease them.
Bruno: "There is a transition from owning a car on individual basis to "borrowing" a car for a certain period of time to respond to specific needs. The role of the customer changes as he or she is no longer the individual, but the one providing the vehicle, thus providing mobility. It is the car sharing company, the car-pooling company, the leasing company, the rental company, the logistics company, and of course, last but not least, every single car manufacturer that operates in these markets. There's a radical shift between B2C and B2B."
New EU regulation turns every car in Europe automatically into a connected vehicle. Essentially, the entire mobility ecosystem is transforming.
Bruno: "We're integrating ourselves along the value chain. We used to rely upon telematics service providers to collect data, refine them and give them back to us. This is no longer the case. We developed telematics and behavioural pricing projects and directly get the data from any car, any vehicle, any IoT-device, using technology that will read the data and send it back to us. This allows us to immediately respond and provide services to the passengers, the vehicle driver and the owner of the vehicle. A car sharing company that needs to price someone driving the car at night after the DIA After Party, or someone that takes the car in the morning to pick up kids and take them to school. From an insurance standpoint these are two very different risks, but all applicable with our technology. Today it's the car space, but it will surely become the standard mainstream in the home and in the health space as well."
You're at the forefront of deploying technology to be there when the client needs. An example of this is EuropAssistance, the Generali owned assistance company delivering innovative roadside assistance.
Bruno: "In the assistance space, people ask for help. Help in case of medical needs, needs at home, car assistance because your car has broken down or anything that relates to your travels. These calls are not made to receive information, but because there is a need and they can't wait. If you are on the emergency lane in a motorway with trucks passing you by at 100 km/h, you really don't want to wait."
How do you manage this? You can fully onboard your call centres, but you'll never be able to meet the demand accurately when facing a non-foreseen blizzard or a summer exodus that happens a wrong day.
Bruno: "We've implemented multichannel access and faster response time. In other words, we removed the constraint of just being able to respond to our customers over the phone and provide different means of communication thanks to technology.
Our mobile site is available from any internet enabled device, without installing the app. We then leverage the smartphone to geolocalize our customers. We also use a multi-language chatbot that can be integrated in Facebook messenger or even WhatsApp. Another channel is through our Virtual Agent. Our software reads and decodes language, understands what the other person on the other side of phone is saying, and immediately dispatches what is needed. A doctor or perhaps a towing truck, delivered via a seamless user experience.
We're no longer constrained by how many people we've been hiring and how many people we've been training in our call centres."
At one of the previous DIA editions, Andre Nepgen, Head of the Global Vitality Network at Discovery, discussed the Vitality program in a keynote. Generali is Vitality's exclusive partner in Continental Europe.
Bruno: "We are indeed, together with our partners we cover over 80% of the global life insurance market. Yet, it's more than a partnership. It's a movement. We promote healthier lives and healthier standards of living. We provide a digital loyalty program that is available to everyone. Customers access the platform whereby if they train, if they regularly take check-ups, if they eat well, they are immediately earning points. They can use these points to get discounts on policies, but also on a number of other pieces of equipment, (sports) apparel, courses, technology, anything that relates to nutrition. It's a loyalty program that enhances the care that we want to provide to our customers."
Integrating insurance, technology, and services in the ecosystem. Fitting your strategy of becoming a lifetime partner ...
Bruno: "Vitality is proof that we care for our customers. We incentivize and promote virtuous behaviours onto them. There are statistically recognized patterns for lifestyle behaviours that impact individuals which unfortunately allow for chronic conditions. These conditions eventually cause 60% of premature casualties.
Vitality is now live in Germany, France, and Austria and we're in the process of going into Italy, Czech Republic, Poland and Switzerland over 2020."
Any final words for The DIA Community?
Bruno: "Mind that insurance still is a push business. The industry is chasing a new revolution and the revolution is around the two challenges: the move from single data points to continuous data flows, and the usage of technology in combination with insurance in order to provide services and enhance the value proposition. I hope this is something to reflect upon - in any endeavours in any initiative, in any thinking that you're currently doing."