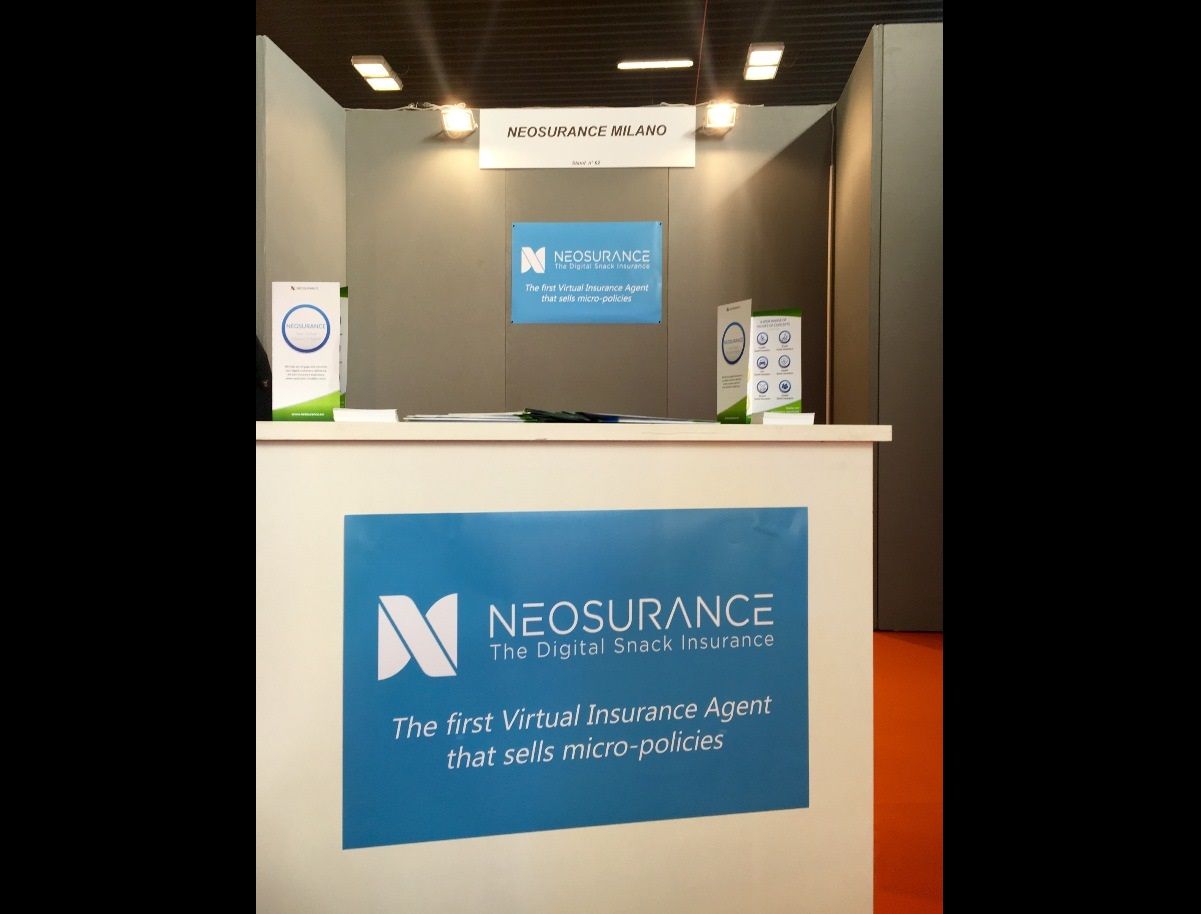 According to the quarterly report released by KPMG and CBInsights,  year-to-date funding to VC-backed InsurTech companies reached US$1.36 billion at the end of Q3'16. "Given challenges in the lending space earlier in 2016, investor interest in lending platforms was more cautious in Q3'16" says the report. Nevertheless interest in the InsurTech sector saw a sharp rise which will most likely continue at least on the short term. Obstacles remain though as the majority of VC's see fintech as a way to improve their entire value chain but struggle with how to do so while, at the same time, managing regulatory challenges.[1]
Insurers are backing up tech startups selling insurance while reinsurers are also very active, in particular Swiss Re and Munich Re which are actively investing and getting involved in accelerators and partnerships as the report shows.[2]
TRENDS IN INSURANCE TECH - September 27, 2016 - CBInsights
Starting from last week, a low-cost injury coverage with a daily allowance in case of accident plus medical assistance is available via smartphone. This has been made possible by the recent partnership established between an important international insurance group and the Italian start-up Neosurance – winner of the Insurance IoT Newcomer Award in London and the MEDICI Top 21 InsurTech Award. More details about the partnership and the price of the insurance policies will be revealed shortly.
Neosurance is a technological service provider that proposes smartphone-based solutions made available through an innovative technological platform. Insurance companies are thus able to use it as a tool in order to sell short period micro insurance that can be activated by members of digital communities interested in making available to their users this new and efficient way of insuring a risk.
"We are proud to announce the launch of this important collaboration that makes us the first in the world to provide this type of push-based micro insurance policies for final users accessible via smartphone. Our technology allows the insurance company to always be there for their clients in a customer centric approach – said Andrea Silvello, co-founder of Neosurance -. Simple, clear and transparent offers designed specifically for millenials, with an easy and intuitive acquisition process that can be completed with few clicks on the smartphone".
During Bologna Motor Show which begins today, the startup will be able to showcase at the dedicated stand the project created together with Models Corner – the community of international models coming from the main fashion agencies in the world. Also to be presented, a new pilot project designed to offer an insurance coverage for few hours time in case of damage or theft of the parked car.
"Our system is based on a sophisticated algorithm developed in partnership with Neosperience – adds Dario Melpignano, co-founder of Neosurance – which thanks to our advanced machine learning and digital customer experience functions is capable of offering the right coverage at the right time via push notifications at a reduced cost and strictly for the period of time that the coverage is needed".
Here an example: did you just park your car in an unusual or unsafe area? Neosurance's technological platform allows the insurance company to send a push notification on your smartphone proposing an insurance coverage for a couple of hours that will protect you in case of damage or theft. All of this for the cost of a coffee!
The Models Corner community, who is involved in the project that is being launched today, will be offering to all its model members an injury and medical assistance coverage. The policy will be available for now exclusively through the Models Corner mobile App and can be accessed by models that want to get insured for their short working trips abroad. 
Neosurance is an innovative start-up founded by DigitalTech International and Neosperience at the beginning of 2016 that proposes innovative technological solutions for insurance companies based on the sales of short length micro insurance. The core of the project is the ability to take advantage of the opportunity presented by the insurance coverage through an evolved machine learning and digital customer experience system that is able to gather and process contextual data in a "learing by doing" approach. The insurer may use the solution to offer the right insurance proposition when the customer needs it most. A personalized notification arrives on the client's smartphone proposing to purchase specific insurance coverage for a short period of time that can be activated with just a few clicks at a reduced cost.
For any further inquiries please write to info@neosurance.eu