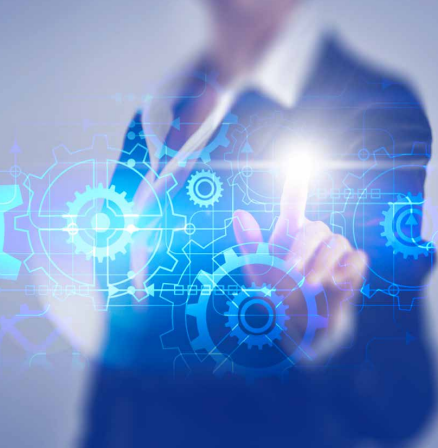 Insurance Nexus interviewed Bob Crozier, Associate Director at AIA, João Neiva, Head of Innovation at Zurich and Steve Tunstall, CEO and Co-Founder at Inzure on business transformation, customer-centricity and the opportunities for growth in Asia-Pac region.
Digital transformation that allows insurers to become more agile and customer-facing is fuelling growth globally.
But what are Insurers in Asia doing about their digital transformation?
The progress of digital transformation in the Asia-Pac insurance market The Asian insurance market is the fastest growing insurance market in the world and it is expected to drive the global market over the next few years. This growth will be down to two major factors - the developing middle class across a very diverse region and a new generation approaching the market for the first time with changing insurance needs.
Central to this market is the concept of digital transformation. This is far more than simply adapting to more digitally-focused methods of marketing and product distribution. It is to recognise that this market's behaviour is heavily influenced by the digital sector. Key risks providing a market for expansion relate directly to new digital products that couldn't have existed in a pre-digital landscape - microinsurance for gameplay or e-commerce purchases for example.
Lifestyle and wellness products are also managed digitally and products or value that will be delivered by the insurer have to be via the mobile platform. Understanding the relationship the Asian consumer has with their mobile services provider is critical to being able to access them. It is no accident that Tencent is one of three partners in the region's fastest-growing insurance product.
Despite facing conditions that are different to many markets in the West, Asia-Pac presents a significant opportunity to insurers both global and local. While western markets are saturated with an unchanging wealth profile across customer bases, Asia-Pac presents a broad and deep capacity for multinationals to expand.
It is a characteristic of the region that insurers who consider themselves to be global brands have a much smaller footprint and lower brand recognition in the area. With brand strength and market penetration of local brands growing rapidly, the multinational brands will need to act quickly if they are not to miss the boat.
Characteristics of the Asia-Pac marketplace As a whole, the Asia-Pac region is incredibly diverse
It is possible to treat it as an analogous region in certain respects – a propensity to interact via mobile, a growing middle class and an overall low penetration of insurance - but there are a number of starkly differing consumer trends that it's important for insurers to consider.
A growing middle class - while this is certainly an important factor for insurers in the Asia-Pac region and in itself constitutes a significant, under-exploited market opportunity, it is by no means universal. There are large, underserved demographics across the region that require low-cost, easy access insurance products and, even if the overall wealth of nations in the region grows, these segments will continue to form the volume bedrock of insurers Asia-Pac customer bases in the future.
Mobile first - the perception that consumers are mobile first in Asia-Pac because of a lack of viable connected alternative is limiting insurers' understanding of the power of the platform. Consumers in the Asia-Pac region generally have a far more sophisticated relationship with mobile devices than western consumers.
great deal of daily transactional activity takes place on mobile. The vast proportion of personal communication via social or messaging happens on mobile and most branded interactions are via mobile device. Consumers expect to transact via mobile as well as hold mobile-first products.
Diverse local markets mean that providers who sprang up to serve very specific markets are having to look outside their borders to grow. On the other hand, multinationals at home with managing their business across borders are finding themselves on the back foot as local brands forge ahead. Scale and local penetration is happening through M&A activity as the market becomes increasingly competitive. The need to continue to invest in technology while supporting low margins and aggressive customer acquisition strategies will see consolidation continue apace over the next couple of years.
A young market: One of the most important characteristics of the Asia-Pac market is its demographics. Microinsurance is one of the fastest growing product categories in the region. It is defined as the protection of low-income people against specific perils in exchange for regular premiums proportionate to likelihood and cost of risks. In Asia-Pac, it can target lower income segments but is increasingly used by young consumers as their first foray into the world of insurance.
Microinsurance can be used in life and personal lines in the region but is increasingly applied to prevailing mobile or technology-based hobbies where significant time and money is invested such as online gaming or the creation of virtual worlds and characters. Alternatively, it is bolted on to sales via the wide-reaching Ali Baba network.
Steve Tunstall, CEO, Inzsure Pte Ltd., explains: "Some standout superstars are making huge changes. Zhong An is going for IPO in Hong Kong in the next 12 months. Founded by Tencent, AliBaba, QQ and backed by China's largest insurer, Ping An, it has sold eight billion insurance policies in the last three years. A huge number of these are microinsurance. These are tiny in many cases, to the point of trivial. But they're sold entirely through mobile devices and targeted towards the 15-25-year-old age group, particularly in mainland China."
"It has been ridiculed," Tunstall continues, "but that's a huge mistake. What this has done is introduce the concept of insurance to a whole new generation. In two years' time do we really think that people are going to be hunting for an insurance agent when they get their first car, or looking for one in five years when they get their first apartment? Those new consumers aren't going to go hunt down an old guy to talk to about insurance for two hours. They'll get everything through an app."
According to Munich Re1 , mobile network operators (MNOs) provided microinsurance coverage to 40m customers in the region. With 2.6bn SIM cards across Asia, there is a sizeable available market. MNO microinsurance cover life, personal accident and health but these packages tend to be very similar and are paid for via airtime. There is a great deal of scope here for innovation.
While the relative cost of risk and investment per customer may be low in microinsurance, the sheer volume in the customer base and its future potential is staggering.
Take full white paper can be accessed here: http://bit.ly/2iDOdqb
Get practical strategies to develop a strong customer focus and determined digital drive:
Find out how to orchestrate a successful digital transformation: creating new digital customer-centric culture is extremely challenging and you need to ensure you are attracting the right talent and getting internal advocates to work with you
Make customer-centricity the engine of change within your business: reinvent the relationship with your clients and integrate product innovation into your long-term strategy
Deliver cost-efficient and fit-for-purpose transformation: learn what tools and solutions you need to ensure maximum ROI on your transformation effort