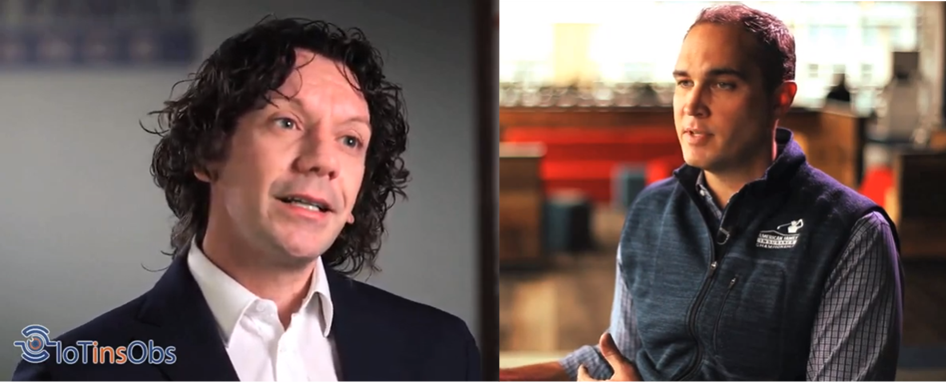 "Smart Home Insurance" is a paper created by the IoT Insurance Observatory together with American Family Insurance.
The Observatory is a global insurance think-tank founded by Matteo Carbone, which has put together executives from more than 50 insurance groups, Institutions and the Internet of Things ecosystem to discuss the great potential of the most mature Insurtech trend, as well as the challenges it poses to the insurance business.
The paper provides a concrete and pragmatic view of the smart home opportunity for insurers: a deep-dive into key aspects of the smart home trend, the implications for the US home insurance market, and into customer preferences. The paper concludes with a list of "must-have" elements for an insurer in order to deliver the promise of a smart home value proposition.
Rapid changes in technology are motivating leaders of the global property casualty insurance industry to reimagine how to serve, and even delight, customers. That's good news for consumers and for the insurers that are adapting quickly. However, insurance companies not keeping pace, face significant risks.
Chapter 1: Homeowner Insurance
For the past several decades, the purchase experience has not changed significantly for the vast majority of the U.S. homeowner insurance buyers. Prospective customers typically find an agent or decide on an insurance company by getting personal recommendations from friends and family, responding to direct mail, or searching online. That leads to a conversation with an insurance expert and the purchase of coverage expected to meet one's needs. In the event of a loss, customers make a claim within one's policy limits and recover after an unfortunate event. Some industry observers believe the product and the experience from one carrier to the next is remarkably similar, and the customer is hard-pressed to distinguish between insurers.
Chapter 2: The Digital Revolution
Digital exhaust from cars, homes, phones and smart devices fills our world. A 2015 McKinsey report was very clear: "digitization could add some $2.2 trillion to annual GDP by 2025." Digitization now touches most Americans.
As with many other products and services, customers shopping for insurance are increasingly searching online. Consumers have elevated expectations about how simple and customized the experience should be. Legacy carriers have work to do to improve the digital and customer experience in order to remain competitive.
Chapter 3: The Smart Home
A homeowner needs a reason to spend hard-earned savings on a smart device. Historically, technology frustrations such as limited interoperability, persistent outages, confusing interfaces, and allegations of hacking and data loss, have slowed the mass adoption of smart devices. However, new generations of technology are much improved.
Despite dozens of new devices introduced to the market every month, leaders have emerged. With scale comes lower prices. For example, Alphabet (Google) subsidiary, Nest, released a Nest Thermostat E in 2017 with a $169 price tag. That thermostat is 30 percent less than the original Nest Learning Thermostat ($249). Further, Ring's original Video Doorbell retailed for $199 in 2016 and the price was reduced to $99 in 2018.
Chapter 4: Smart Home Insurance
The insurer's position in the policyholders' mental map is characterized by high relevancy, but low frequency of interactions. The most common interactions a customer has with one's insurer is to pay one's insurance premium or file a claim. U.S. insurers can use smart home insurance to provide more value in the lives of homeowners and renters. To achieve this, insurers must become both customerobsessed and behave like InsurTechs, meaning insurers must deploy technologies to improve customers' experiences.
In order to understand consumers' willingness to purchase smart home insurance, the IoT Insurance Observatory conducted a survey. The survey results provide insights into how consumers perceive smart home insurance and how much they like the concept. The results show that 54 percent of the U.S. homeowners and 40 percent of the renters surveyed would buy an insurance contract with services based on smart devices, and would pay for these services if they received some incentives.
Chapter 5: The 4Ps for the Smart Home Insurer
An insurer must leverage the four Ps: People, Processes, Privacy, and Partnerships to deliver the promise of a smart home value proposition. Insurers must prioritize recruiting a workforce that takes into account the future of America's demographics. A workforce that is diverse across education and experience, personalities, cultural needs and preferences, and inclusive of those differences will generate new learning and ideas for better business results. Talent is more mobile than ever and the millennials and Generation-Z expect to work in corporate cultures that provide ample opportunities to move geographically and collaboratively for projects that inspire and challenge.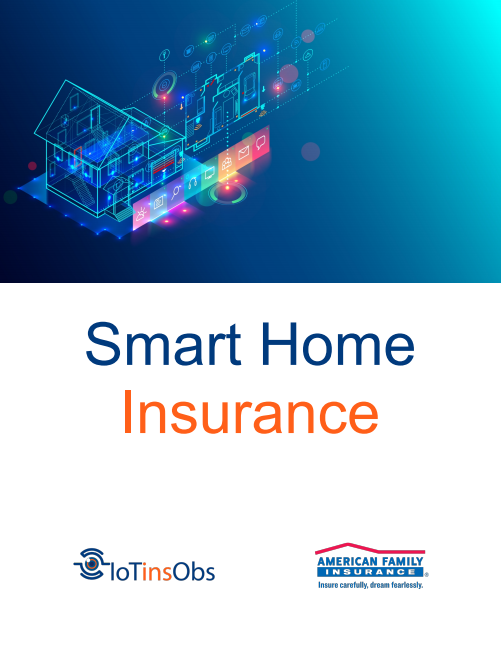 About the authors
Matteo Carbone is Founder and Director of the IoT Insurance Observatory, Non-Executive Director and Chairman of the Innovation Advisory Board at Net Insurance, Global InsurTech Thought Leader, and Investor. He is internationally recognized as an insurance industry strategist with a specialization on innovation. Matteo is an author and worldrenowned authority on InsurTech - ranked among top international InsurTech Influencers - and he has spoken to audiences in twenty different countries. He published the first bestseller dedicated to InsurTech: "All the insurance players will be insurtech".
Eric Orthey joined American Family Insurance in November 2012. Eric has deep experience in insurance strategy and business development with time spent in Allstate's leadership development program. Eric was a founding member of the Innovation Team at American Family and now works across M&A, Ventures, Partnerships and Innovation. In 2017, Eric earned his MBA from the University of Wisconsin-Madison.
Shaun Wilson joined American Family Insurance in 2016. He has over 18 years of experience starting and growing businesses across a number of industries, including finance, real estate, healthcare, and technology. While at American Family, he has been exploring the smart home and its potential to transform property insurance. In 2013, Shaun earned his MBA from the University of Wisconsin-Madison.