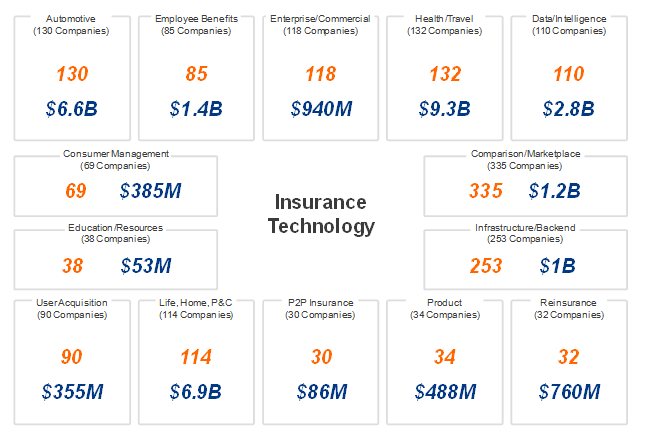 Insurtech startups are creating new businesses in 14 categories with a total funding up to date of $18 Billion. They come in various shapes and sizes with different business models and distribution strategies. Health and Travel and Life, Home and P&C are leading by far with a record number of funding to date. Since 2013 there has been a clear tendency towards Seed and Series A funding rounds which means that the insurtech sector is passing through a period in which more early stage startups are emerging and investors are ready to bet on them.
Sign in to continue reading
If you're not registered yet you can do so easily by filling in your email address or connecting your Linkedin account.