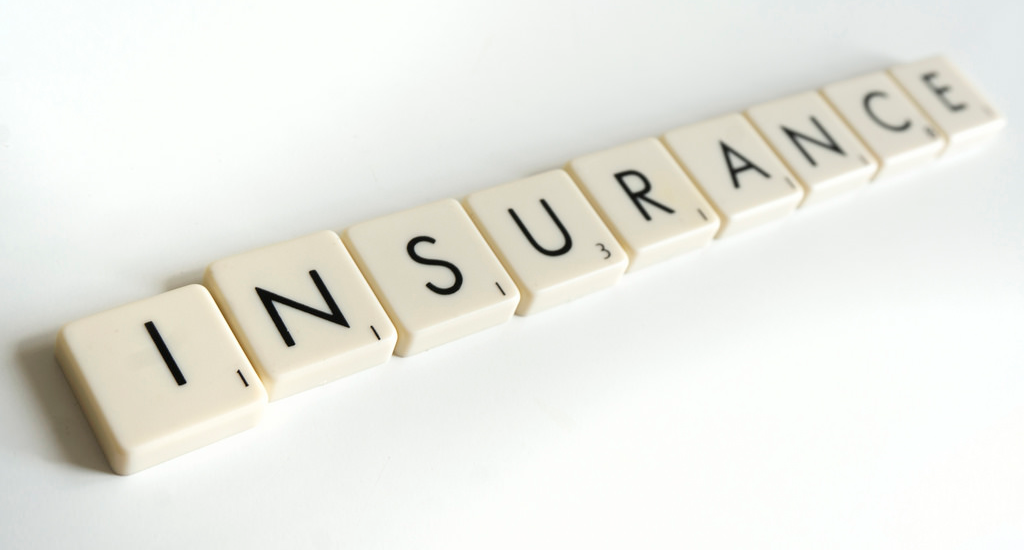 Image courtesy: CheapFullCoverageAutoInsurance.com
What are the main trends that will influence the insurance industry in 2017?
We've had the exclusive opportunity to find out the view of ten thought leaders on how they see insurance technology in 2017.
Matteo Carbone
I consider connected insurance the most relevant insurtech trend: it is the more mature as of today and with the larger TAM. Connected insurance solutions are all the insurance approaches based on sensors for collecting data on the state of an insured risk and telematics for the remote transmission and the management of the data collected.
Connected Insurance is an insurtech trend able to generate for the insurance sector:
Concrete benefits on the bottom line;
More frequent interaction with customers,
New knowledge about the customer and his risk;
Positive externalities to the society.
A paper about those impacts can be downloaded at the following link: http://bit.ly/ConnectedAndSustainableInsurance
Within the connected insurance landscape, the auto insurance use case is definitely the more mature. It is the first insurtech trend came to age: on one hand, telematics account for more than 17% of the auto insurance portfolio in Italy, on the other hand Metromile will be the first insurance newcomer to acquire an incumbent. The Connected Insurance Observatory will start in the first quarter of 2017 its North American operations.
Looking at trends with a lower maturity level but with great potential, I'm expecting to see in this next year some initiatives focused on Artificial intelligence regarding both usage and acquisition steps of the customer journey. The first perspective is about claims, I see a great potential to increase the effectiveness of the claims process. Secondly, I think there is a terrific opportunity represented by the uninsured, new sales approach and new insurance products can concretize this untapped opportunity.
Nigel Walsh
Moving into 2017, here's my Top 10 trends to watch (after reviewing my predictions for 2016)
https://www.linkedin.com/pulse/marking-my-2016-homework-looking-forward-2017-insurtech-nigel-walsh
In short the 10 trends are:
Speed | AI, Cognitive & Machine Learning | Line of Business focus shift | Believers
Scale & profitability | Orchestration | External Disruptors | Micro Insurance | Blockchain & DLT
and lastly…
Business as Usual, for now! - partly related to #4 above, we still need to run our business
For a full explanation please see my recent post on Linkedin
Spiros Margaris
We will see an increasing trend by insurance incumbents to partner or outright acquire InsurTech startups in 2017. Those increasingly higher valuations will be driven by the incumbents competing with each other to not miss out and lose a competitive market advantage.
There is a lot of talk about blockchain's impact on banking and insurance, but we likely need to wait a little longer to see the technology in use and having a real impact on the bottom line.
I see many things happening with connected insurance and, specifically, in the internet of things (IoT) space, where a real positive impact on consumers and insurance will be felt. The advances that IoT will bring to the insurance industry will increase the industry's business opportunities in a way that was unimaginable a few years ago.
Andreas Staub
Smart connected devices - tech that makes data gathering easier - will be mainstream. On the other hand tech to analyze this big data is getting more intelligent. This combination allows new business models: behavioral based insurances.
This new business models based on individual behavior and pricing are powerful and/but silently undermine one raison d'etre: solidarity. Is there a "dark side"? The impacts on society and communities (and of course regulation…) are far apart from clear and therefore very interesting. In any case what we can say is that there will be a huge need to understand, measure and manage the (ir)rational behavior. That's just where behavioral economics will contribute with its evidence based insights. On individual base but also for strategies/companies and markets.
Steve Tunstall
Long term the insurance sector continues to face increasing cost base pressure. The question is whether cuts in pricing models, that have been taken to secure market share in recent years, are sustainable. In my view, they are not, unless there is a change in fundamentals of how insurers address their cost base. Very few insurers have tackled this effectively, even though they talk a good fight about Insurtech and its potential benefits.
Short term I believe incumbents and some commentators are underestimating how fast change will come in insurance, delivered by technology. I would expect the trajectory to follow that of fintech. We've just seen BNP Paribas complete the first customer transactions using blockchain technology. I predict similar developments in insurance before the end of 2017 with a tsunami of change likely to follow with, in my view, more than a 50% likelihood.
It's the end of 2016. Let's not forget that at the end of 2006 the following did not exist – iphone, ipad, Kindle, Uber, Android, Spotify, Instagram and Slack to name just a few. Once technology gets its teeth firmly into a new sector it never lets go. Arguably traditional insurance is on the cusp of a similar revolution and can't just rely on regulators to protect incumbents.
George Kesselman
The main trends for 2017 are in my view:
Pressure of profit margins intensifies due to a combination of a continued global low interest rate environment together with an accelerating loss of revenue from traditional insurance distribution channels,
Digital insurance moves from an experiment reporting to a Chief Distribution Officer or CMO to an agile, vertically integrated business units with a dedicated P&L,
1 in 20 insurance jobs globally are lost; primarily impacted are Operations, Service and Claims as companies increasingly look for automation to drive down operating costs,
Collaboration with startups from a nice-to-have becomes a mission critical initiative for insurance corporate,
Hype about InsurTech reaches new levels, driving up valuations and making it even harder to separate quality startups from rubbish ones.
Danielle Guzman
I believe the use of advanced analytics to drive customer centricity will see more focus in 2017 and the payoff for doing so is big. At the heart of this is the continued focus on and recognition that carriers need to change their orientation 180 degrees, from inwardly to externally focused. Inwardly focused differentiators like product and underwriting expertise must be complimented with a primary focus on the customer, who have been alienated and disengaged for so long. To be successful here it requires information that allows insurers to know their customers much more intimately than they ever have.
Another big trend, a focus on 'speed' and true digitization; both thinking and working digitally. We see carriers digitally enabling legacy applications and products, which won't cut it. That is simply putting lipstick on a pig. Insurers must dig deep and deliver true digital-first portals, mobile applications, products and services in a meaningful way.
Focus on the uninsured will continue with more emphasis through new insurance solutions and sales approaches, and distribution channels to jump and seize this opportunity. Beyond price, there is a broader trust and value perception issue that the insurance category as a whole needs to address to bring more customers to the table.
I would also include that insurers must seek to answer how they will remain relevant to the emerging consumer that has a different appreciation concerning the uses of insurance and is completely turned off by today's customer experience.
Mark Breading
Four major trends are reshaping insurance in my view:
customer expectations,
digital transformation,
emerging technologies,
significant capital.
All four of these have contributed to the rise of InsurTech.
Mike Quindazzi
For nearly 100 years, the insurance industry had stayed relatively the same, but over the past decade new digital initiatives and new business models began to emerge. In 2017, I see two main drivers of disruption continuing to emerge:
1. The customer is increasingly treated like a king across all industries, upping expectations. This, combined with other factors, is putting pressure on the Insurance industry to improve consumer experiences by creating easier interactions that find the best coverage and service available.
2. Emerging technologies (coupled with an increasingly connected world) are driving new opportunities for the industry. These include the shared economy, usage-based models, IoT, autonomous cars, wearables, digital health including genomics, drones, blockchain, and variations of artificial intelligence.
Denise Garth
A powerful shift is underway within the insurance industry, creating disruption and opportunity. The shift is due to the converging of three macro trends … people, technology and market boundary changes that are disrupting and redefining the world, industries and businesses — including insurance. What is happening outside of insurance is having an equally disruptive impact on insurance. This shift is deconstructing and realigning fundamental elements of the insurance business that require us to erase the idea that we can ease our organizations into the new era with minor adjustments for insurers to survive, let alone grow.
With regard to people … the key trends and influencers of change include:
demographic changes that highlight the shift in the past to the future,
changing customer expectations in researching, buying and servicing insurance,
changing workforce and talent pool, psychology / behavioral economics,
and small medium businesses expectations and needs who represent 80% of the SMB market.
With regard to emerging technologies (IoT, drones, chatbots, autonomous vehicles, block chain an alternative payment methods) and the exploding availability of data and analytics capabilities including AI and cognitive, platform solutions that are ready to launch and cloud / Saas adoption leading to pay-as-they-need, insurance enterprises provide the opportunity to innovate to compete in products, services, business models, and market growth.
From a market boundaries view, this reflects the rapidly changing competitive landscape in insurance, brought about by the emergence of new competitors from both within and outside the "traditional" industry. Now the boundaries are no longer just fading, they are actually changing. This includes new competitors and product innovation inside and outside insurance, expanding channels, shifting market boundaries where tangential industries that are transformed will affect insurance, InsurTech movement and growth (i.e. auto manufactures – moving to mobility and transportation providers vs. car manufacturers; Uber moving to autonomous fleets; embedding insurance in purchases).
This will challenge traditional boundaries focused on innovation, disruption and competition for talent and capital with the retiring of agents and EEs that have knowledge and expertise. The shift will be towards insurers being technology companies that compete for talent (Amazon, Google, Apple, Microsoft, etc.).
About the authors
Matteo Carbone is a #50insurtech influencer, Insurance Thought Leader | Connected Insurance Observatory
Nigel Walsh is a #50insurtech influencer, Partner at Deloitte and mentor at Startupbootcamp FinTech
Spiros Margaris is a #50insurtech influencer, Founder of Margaris Advisory and Venture Capitalist (VC) | Globally ranked as No. 1 Fintech & No. 2 InsurTech Influencer by Onalytica
Andreas Staub is a #50insurtech influencer, Managing Partner at FehrAdvice & Partners AG
Steve Tunstall is a #50insurtech influencer and CEO & Co-Founder at Inzsure | Author, article writer and global thought leader in risk, insurance, Insurtech & blockchain | Ranked 11th by Rise on Fintech Asia, 16th Instech Power 100
George Kesselman is a #50insurtech influencer and CoFounder at InsurTechAsia
Danielle Guzman is a #50insurtech influencer and Global Solutions Marketing Leader at Mercer
Mark Breading is a #50insurtech influencer, Partner at Strategy Meets Action and Insurance Strategic Advisor & Industry Analyst
Mike Quindazzi is a #50insurtech influencer and Business Development Leader and Management Consultant at PwC
Denise Garth is a #50insurtech influencer, Senior Vice President at Majesco and acknowledged strategic thinker, international speaker and writer on key issues facing insurance
Image Courtesy: CheapFullCoverageAutoInsurance.com