Offering an outstanding customer experience is one of the key challenges for
insurers in this fast-changing market environment. Customer experience is the new
battleground for insurers, and it is not only big players who can win in the customer
engagement game. Especially smaller brands with a clear focus often engage
better. But where to start and how to engage your customer?

In the past years, customers continued to experience frictions throughout the
customer journey. Due to the lack of engagement, customers usually do not trust
insurers and have a negative relationship with them. This negative perception
makes it more difficult to build a relationship that lasts. In fact, it is known that
acquiring new customers is more expensive than maintaining existing ones,
especially within the insurance industry where the renewal rate is a key factor for
economic success. That is why insurers have to wake up and offer their customers
an end-to-end and hassle-free digital experience across multiple channels.

Renewal notices used to be one of the only touchpoints insurers had with their
customers if they did not interact with the claim service. Once the customer gets a
renewal notice, they are likely to shop around and check for cheaper offers.
However, customers with a high engagement level tend to not shop around as they
are more satisfied with the product and care less about the pricing. Higher
customer engagement also leads to higher levels of retention. Ultimately, high
retention results have a positive impact on insurance businesses' profitability.

Customer engagement is the key to build trust as well as to have happy and loyal
customers. To reinforce trust, insurers have to perform well at all touchpoints, ease
the day-to-day business and perceive quality of customer-facing employees. Trust
can be built by excelling in the daily provision.

To navigate through creating a digital engagement cycle, there are main trends,
steps, and strategies that insurers should know about.

Engage Through Understanding Customer Needs

To map out a strategy on how to engage customers, insurers need to understand
the pain point of their customers. If you know when and where you want to engage
with your customer, then the question of how can be answered easier.

An identification of customer persona through real data of your users, can enhance
the understanding of customers. The more engagement you have with your
customer and the more knowledge you have about them, the better you will be
able to forecast their needs and habits. Obtaining information about customer
behavior and expectations through encouraging customers to interact provides you
the insights needed to make smart business decisions. Data allows insurers to
analyze patterns, which allows them to group people or only contact people with
specific issues. One example of this is offering usage-based and personalized
insurance products.

Engage Through Personalized Insurance Products

Understanding your customer helps you to sort them more effectively and allows
you to offer personalized insurance products that fit the customer's needs
perfectly. To provide outstanding customer experiences, the products you offer
have to be individualized. Personal products require a holistic overview of the
customer, which can be created through the use of data analysis.

More and more customers enjoy flexibility and cost-saving offers provided by
pay-as-you-go insurance products. Usage-based premiums have been a trend in
the market, and the demand will continue to grow in the future. We believe fixed
premiums will lapse, and flexible premiums will rise. It will be more important to
deliver tailored products to fit customer needs to engage them.

New technologies allow personalized products, services and solutions. Making
insurance more agile, engaging, and scalable is only possible through IoT and
mobile-enabled applications.

As a result, insurers will be able to use real-time data to answer questions
accurately, swiftly, and fast. Keen insights through data create a deeper overview of
individual risk profiles, as well as reducing the claim loss ratios through faster and
intelligent claim handling.

Engage Through Telematics and Gamification

By encouraging customers to interact with insurance carriers more often, insurers
can obtain ample information about their behavior and expectations through
telematic applications. Usage-Based Insurance based on telematics solutions is
often used to engage and find a group of low-risk customers. A telematics device
can collect data about the customer's driving behavior and usage. This provides a
powerful tool to assess if the customer is worth retaining.

In addition to that an app can track the usage of a car. A customer that is constantly
engaging with the carrier through an app or other devices, to check their usage, is
likely to be more satisfied. Elements like point scoring and rewards are grabbing
attention to engage the customer. This leads to interactive, cross-channel, and
real-time communications, away from the stiff way of engaging.

Telematics features are designed with a strong focus on user engagement and
motivation. Loyalty is the keyword here, if you can reward customers for safe
driving they will be more likely to stay longer and are unlikely to switch to another
company. Telematics brings engagement to a different level, beyond the claim and
renewal process.

Engage Through Digitalisation

Automating a variety of key functions and digitalization allows insurers to improve
engagement. An end-to-end digital experience helps to make customer experiences
as frictionless as possible and reduces the risk of human errors at the same time.
As customers are always active on many different channels and devices, it is only
possible to keep up the speed by automating processes. Every interaction between
insured and insurer, starting from the quotation and payment experience to claim
processes should be digitalized and personalized. Personal messages have the
power to improve the overall customer experience and make insurance businesses
more trustworthy.

Insurers can push their messaging to the next level by establishing a powerful
Omni-Channel presence. This way, customers can be supported throughout every
touchpoint to achieve a seamless experience. Engaging and communicating more
efficiently is possible through Omni-Channel tools and engagement management.
Next to this, insurers have to make sure to design touchpoints with a mobile
preference. More and more people do research, sign contracts, or make payments
with their smartphones, as customers are always on the go and easily distracted by
something else. Therefore, removing obstacles like login screens or assessing
layouts, guarantees that the experience is simple and streamlined. This is the only
possibility to keep customers satisfied.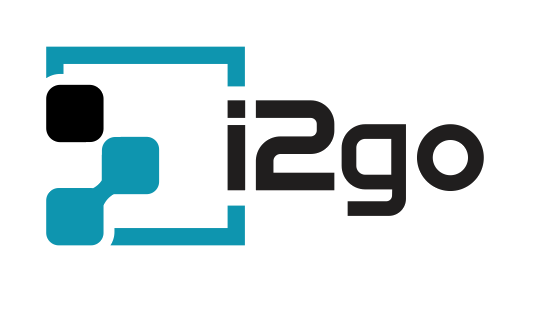 Engage Through A Powerful Insurance Platform

Customer engagement is important at all touchpoints insurers have with
policyholders. To fulfill all these expectations, an insurance platform can help to
offer an end-to-end digital experience for customers as well as their system users,
like underwriters, brokers, or claims handlers. Top-notch customer experience can
be managed from one single platform. A configurable API-Driven Platform like i2go
allows insurers to integrate useful systems such as payment gateways, analytics
tools, etc..

i2go, an insurance Platform as a Service, offers tools to engage and communicate.
The all-in-one solution allows insurers to send segmented messages through
multiple channels like email, SMS, or even WhatsApp. This way, insurers can engage
through Omni-Channel Management and organize tasks or follow up messages
through an activity management system. Thanks to these multiple features, lead
management and digital engagement has never been so easy.

Visit tigerlab.com to learn more about i2go and its features.
If you want to learn more about trends shaping customer engagement in the
insurance industry click here.