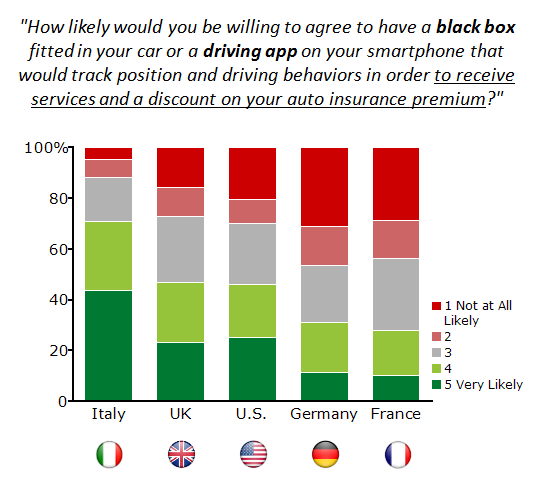 Seventy eight percent of motorists are comfortable with the insurers using their driving behaviour data sourced from a fixed device or smartphone app to determine the price they pay for their insurance. In addition, sixty percent want to be rewarded in lower premiums if their driving data shows they do not use their phone while driving and want mobile phone use to be a top consideration for insurers setting premiums at point of quote.
Sign in to continue reading
If you're not registered yet you can do so easily by filling in your email address or connecting your Linkedin account.