bangkokpost
Insurtech broker Benix draws Humanica, others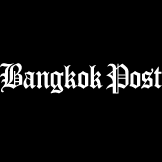 Humanica is partnering with Fuchsia Venture Capital, a subsidiary of Muang Thai Group Holding, and CXA Group to invest 50 million baht in Benix, an insurtech digital broker startup.
Humanica will hold the majority stake of 51%, CXA Group will hold 25% and Fuchsia Venture Capital holds 24%.
Soontorn Dentham, Humanica's founder and chief, projected the investment in Benix will break even by 2022 and plans to list the company in the Stock Exchange of Thailand within five years.